Edinburgh International Film Festival 2010: What we know so far...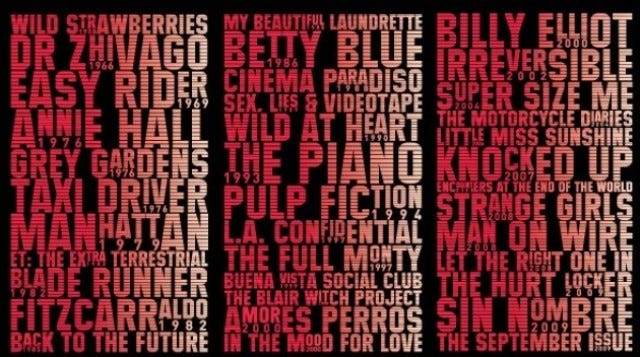 Now that the familiar bold marketing is starting to appear around Edinburgh, it's apparent that Edinburgh International Film Festival (EIFF) are intensely proud of their past successes. Their new branding is focused on monolithic blocks of text, comprising just a few of the films they're happy to crow about having discovered in the past 64 years.
Other than this distinctive theme, what else do we know so far about what EIFF has planned for 16-27 June?
The first announcements to hit us concerned the opening gala, both in terms of film and location. The Festival is opening this year on 16 June with Sylvain Chomet's The Illusionist, a nostalgic animation aptly set largely in Edinburgh. Chomet is no stranger to the Festival having brought his previous feature The Triplets Of Belleville / Belleville Rendezvous in 2003.
So great was his fondness for the city he upped sticks and relocated here to set up Django Films in the city's New Town, with the ultimate intention of making The Illusionist here.
The Illusionist is based on a script by comic maestro Jacques Tati and tells the 1950s-set story of an aging magician who travels from Paris to Scotland, where he meets a young girl still charmed by his outdated vaudeville act.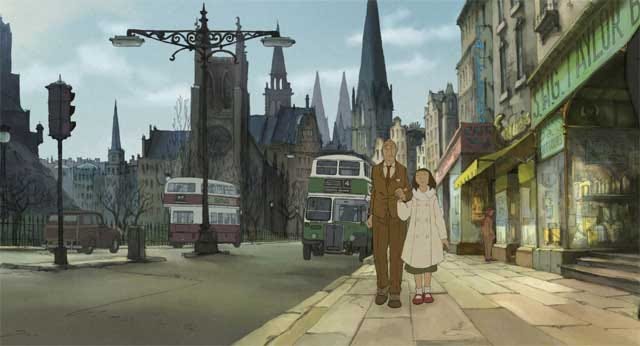 Adding further grandeur to proceedings is the Festival's new venue for the opening gala; the cavernous Edinburgh Festival Theatre on Nicolson Street. Having tested its suitability for film screenings with a dry run of Mamma Mia! last year, it looks as if some key events at the Festival may have a permanent new location in years to come.
Next up was word of another feverishly-anticipated animation making its UK debut at EIFF. Furthering EIFF's special relationship with Disney-Pixar, 19 June sees the return of Woody, Buzz and the gang for a gala screening of Toy Story 3 (in 3D). Just one short day after opening in the US and nearly a full month before it opens in UK, this is sure to be one of the Festival's hottest tickets.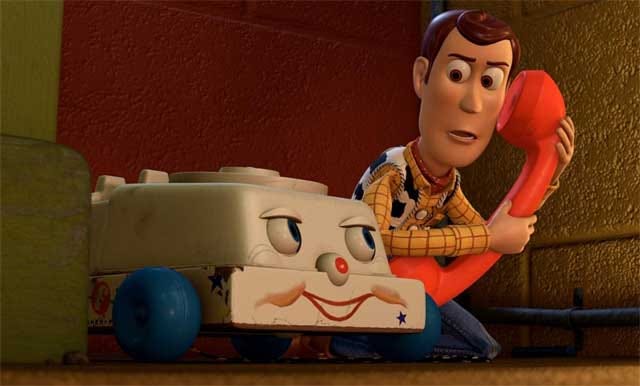 Although not officially confirmed by EIFF, Noel Clarke's idle chatter on Twitter let slip a suggestion that Ben Miller's Huge, in which he appears, would also be featuring in the line-up. From the looks of things, Miller's (of Armstrong & Miller fame) comedy about a feuding double act has gathered a dream wishlist of UK comedy talent to add an air of authenticity to this stand-up story.
This year's recently-announced retrospective goes by the name 'After The Wave: Lost And Forgotten British Cinema 1967-1979', and promises an exciting line-up of unorthodox choices and iconic names and faces. Programmer Niall Greig Fulton tantalisingly enthuses there are titles included that haven't been seen on any format for years, outstanding British cinema that should be celebrated, but instead has been relegated to the odd television screening, or the confines of an old VHS tape.
With the excitement of all this whipping up a frenzy of speculation, ReelScotland offers its predictions and hopes for other films which might appear at the Festival, entirely based on EIFF's past relationships with certain filmmakers and blithe educated guesswork:
Reckon we've got any of these right? Have any other suggestions? Let us know in the comments below or visit our Twitter poll to have your say.
The full programme for EIFF 2010 will be revealed on 1 June, with tickets on sale from midday on 3 June. Full details and all announcements can be found on the EIFF website.