FAB Fest 2010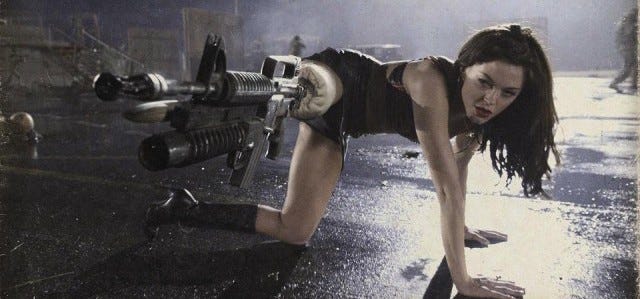 Cult-movie fan, and Edinburgh B-Team organiser, Robbie McKay looks beyond the blood and gore to bring you the low-down on Scotland's latest cult film festival, FAB Fest 2010.
Edinburgh is well established in the world as a home for new and exciting ventures into the world of cult film, recent appearances by Bruce Campbell and Troma's Lloyd Kaufmann cementing this status.
While the city's annual horror film festival, Dead By Dawn, is a highlight for genre fans, it's taking a year off from its April slot (it will be back for a special pre-Halloween event) to be replaced in 2010 by FAB Fest. Organised by FAB Press (the crew behind the merchandise at Dead by Dawn), the festival will take place over the weekend of Friday 30 April " Sunday 2 May.
FAB Fest is bringing some excellent new cinema to Edinburgh, with a lot of interesting and exciting premieres. Among these is Merantau, which aims to popularise the Indonesian martial art of Silat in the same way that the awesome Tony Jaa did with Muay Thai. If it succeeds, then this will definitely be a kick-ass number.
The French survivalist horror High Lane also looks worth a watch, pitting climbers against mountain men in a Deliverence-esque showdown. Anything with mountain men in it gets a vote from me.
As an interesting contribution to the British gangster genre, A Day of Violence also looks promising. Touted as the grittiest film to come out of Britain in 25 years, it may well fall into low-budget exploitation rather than social realism, but at least Danny Dyer is nowhere to be seen.
Veteran filmmaker Buddy Giovanazzo's Life is Hot in Cracktown could be a breakout hit, with a realistic look at the effect of the 'war on drugs' filmed on location in a Los Angeles downtown ghetto.
There are also some fan-favourites appearing in the mix, which will definitely make a fun film-watching experience.
Reel Zombies follows a group of film makers in post-zombie apocolyptia trying to make the final part of their zombie trilogy. Anything with zombies is generally a winner, and this mockumentary gives an original take on a somewhat bloated genre.
Takashi Miike's new film Yatterman is an attempt to make a live action anime movie. Although anime is generally a turn-off for me, Takeshi will no doubt make it into something crazy and enjoyable at the same time.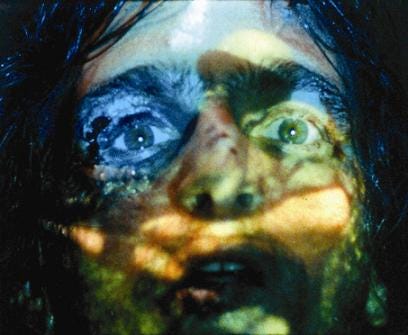 Lucio Fulci's 1980 film, City of the Living Dead, is also making a welcome appearance. While it can be argued that Fulci's films are not the most high-brow ever committed to celluloid, they are up there with the best if you are looking for a fun hour and a half, and this film continues the tradition well.
Full of elaborate set pieces and gore, this is a film made to be enjoyed with friends and alcohol. Italian horror veteran Giovanni Lombardo Radice will also be in attendance, which will make it an excellent screening.
There's also a long-overdue screening of Grindhouse, the Tarantino/Rodriguez double bill re-imagining. You may love one and hate the other, but this screening will be worth it alone for the fake Grindhouse trailers by Edgar Wright and Rob Zombie that appear between the movies. I imagine this will be one of the biggest crowd-pleasers of FAB Fest.
My personal recommendation of the entire event is Combat Shock. It follows the story of a Vietnam war veteran's gradual degradation into insanity, set against the grimy background of 1980's New York.
Our troubled protagonist is living at home with his depressed wife and deformed child, attempting to find money in a cold and unforgiving world. He watches his neighbourhood friends transform into junkies and prostitutes while suffering from brutal flashbacks of the war and the horror he experienced.
The virtually no-name cast and next-to-nothing budget only add to the uncomfortably realistic experience. Director Buddy Giovanazzo will also be in attendance.
All in all, FAB Fest looks like an important addition to Edinburgh's expanding cult movie scene.
As an organiser and member of such events, I cannot recommend this festival enough. I urge all to head along and take all of your friends, whether they're geeks and freaks or not.
Visit the Filmhouse website for full details on FAB Fest 2010.