Interview: Diego Luna on Abel
Actor-turned-director Diego Luna's feature directorial debut, Abel, begins its seven day run at Edinburgh's Filmhouse this week. Luna was in the Capital to present the film followed by a Q&A session in which, among other things, he spoke about his latest Spanish language comedy drama, Casa De Mi Padre, oddly starring Will Ferrell.
ReelScotland writers Richard Bodsworth and Ross Maclean sat down with Luna to discuss his jump from actor to director.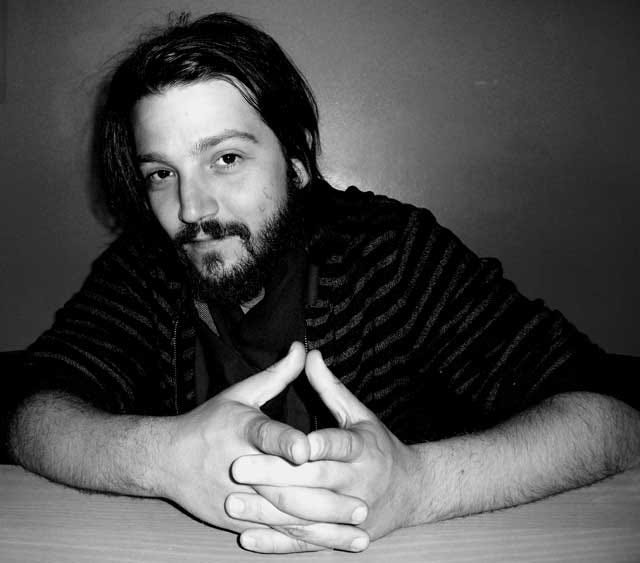 Starting out as a child actor in Mexican soap operas, Diego Luna came to prominence while starring with best friend Gael Garcia Bernal in Alfonso Cuarón's Academy Award-nominated Y Tu Mamá También. Although he continues to work in Spanish language films Luna frequently takes roles in the US, working with acclaimed directors such as Steven Spielberg, Kevin Costner, Gus Van Sant and Julie Taymor to name but a few. Following on from his 2007 documentary about Mexican boxing legend, Julio César Chávez, Luna makes his feature film directorial debut with Abel.
Abel sees the eponymous nine year old mute boy return home after a stay in a psychiatric hospital. When Abel suddenly begins to speak his family are elated, but it soon becomes apparent that Abel does not think he is a nine year old boy, but the father of the family. It is a wonderful gem of a film, witty yet touching, and boasts an excellent performance from nine year old Christopher Ruiz-Esparza and is an impressive directorial debut from Luna.
ReelScotland: Given your experience as a child actor, what advice did you give Christopher for his role as Abel?
Diego Luna: I always ask him not to worry what the film was going to be like [and that] he had no responsibility on the film. I started blaming myself from beginning to end because the worst thing you can have as a kid is the pressure of responsibility. That's something you have to relate to when you become an adult, not before. So I kept reminding him it was just about the fun of doing it. The tension and the pressure I was living under, it was there because I wanted to take it away from him. Obviously I couldn't hide how much pressure I was holding and how intense the process was, but I didn't want him to be a part of that.
Considering the directors you have worked with as an actor, did that wealth of talent teach you a lot for making the transition to director?
Yeah, definitely. There are many references, in terms of both the good stuff and the bad stuff too. There are directors I admire a lot: Alfonso Cuarón is one of the people I kinda blame for many things I do. But there are also many other situations I've been in, on sets and things, that have not worked out and I still learn from that. I guess there's also a lot of the theatre background I have on this film. The way we approach rehearsing and the way we create this family. It has a lot to do with the way you approach theatre, the way you analyse characters, you spend time with them, you rehearse.
I hate those who say, "When I do film I just want to get there and do it. I hate talking about it. I hate reflecting on what this means, and what it doesn't." I think it's the other way around. In film you have the time do this very process. Artisan? In Spanish we say Artisan, where you really take care of every detail. It's about thinking about something then questioning yourself, thinking about something and then questioning yourself, then let others question you and then you go do it. That's at least how I approached this and the way I think films should be approached.
You cannot spend a lot of time shooting the film, but you can spend a lot of time preparing a film: working with the Director of Photography (DP), working with the production designer, working with the actors, working with the costume designer, working with the make-up artist. I did spend a lot of time with them. I learned a lot from the DP. I approached many DPs because at that time I didn't have a DP I liked because the only thing I did before was a documentary that had a different kind of DP, a guy who was amazing with the camera and would come with me to any shithole I would ask him to get in. He would go and follow and be very brave and sometimes very stupid as I was, but here I need someone to light the place and the stage.
I approached many, many had things to say, but the one I worked with said to me, "The only condition I put is, I don't care how many weeks we shoot or how much you pay me, but I cannot prepare this film for less than fourteen weeks." And was like, "Really, is that your issue? Man, let's do it for eighteen!" and we did it. We worked so hard, I explained every shot to him and he questioned me and we designed the first forty minutes of the film before shooting and got exactly what we wanted. Shot by shot.
Did you enjoy that process?
Yeah. And it was also a learning process, it was kind of like going to school in way. I asked many questions like, "What's the difference between this and that camera?" and "What's the difference between this lens and that lens? What if I want to have this feeling, what should I use?" In terms of the format for example, it took me a month to decide what format we were going to shoot in.
This is almost anamorphic, it's really wide and we had many discussions because I said, "Look want to do a film not about a character, but how this character affects the world." So we chose this format because even in a close-up there's so much information on the other side of the screen, there's no way you can fit it just one image, one face there, so there's always something versus something. Things like that took ages. With a director who's done ten or fifteen films, they already know what format they're going to shoot in while they're writing. In my case, I had to go step by step.
Was the technical side something you were interested in when you were an actor before you made the leap into directing?
Yeah sometimes in fact it got in between my acting. Emmanuel Lubezki [the DP] said it on Y Tu Mamá También. He said, "Stop bothering me. Stop trying to help me. You're thinking too much about what I'm doing" because I would tell him, "Oh, you have a problem with that light? Well, I can do the scene from here. I can help you with this shoulder" and things like that. He would say, "No, just act! It's my work to make it work for you not the other way around." But I was always very curious about everything.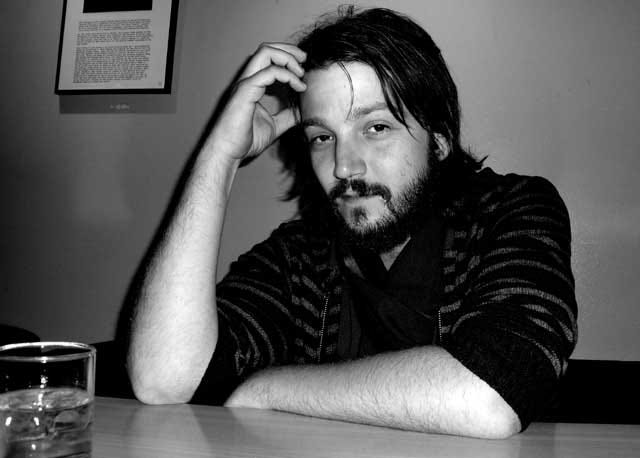 Being an actor not involved in the technical aspects or the look of the film, how did you make that switch?
In the documentary I suffered a lot. I always wanted my character to do what I thought he should do, but in fiction I used everything I know as an actor. Many times with the kid versus the adults, the professional actors, I had to explain how to get to something. I have to give them the tools to get to the solution themselves. I would have to say things that would trigger what needed to be triggered. As an actor I hate those directors who act the scene for you. I believe it's the most stupid thing, it's dumb. You have to give the actor the knowledge and the tools so they can own the solution themselves. You have to give them the chance to get there, but with the kid it was the other way around.
How can you explain to a kid how it feels to believe that your wife is fucking someone else? It's impossible! I wanted in that moment for him to really feel jealous. This guy has never been jealous about a women, so many times I had to act for him. And with kids it works a lot with imitation: he would see what I was doing and imitate it. You can't ask him, Remember when this happened to you? because obviously it never happened to him!
It's obviously a very personal project and you dedicate it to your family, but how personal was the film?
Almost everything I do, I dedicate it to my family! Well the documentary I dedicated to my father and my mother because I was so proud. I decided to be a director and an actor so young because of my father and the kind of life I had, but this is this first time I dedicated something to my son. Now I have a daughter so the next thing I do I will probably dedicate to her. Probably the list will just be added to and added to! Directing cannot not be personal unless you are just there for the money. The story can be written by someone else, but when you choose where you are going to see it from you are already talking about your point of view and what matters to you.
This situation can be shot in many ways, this interview can be shot with many different shots, with cranes and dollies and steadicams or one shot, or no image just sound, whatever choice you make it is telling who you are. You have this responsibility to bring yourself, you know? So I believe everything is personal about directing. Also, at the end they are going to blame you. When I say I'm here to hear compliments or concerns it's because really at the end of a film I never walk up and say, "That fucking actor sucks!" I always say, "Why the hell did that fucking director allow this actor to do that? Why did this fucking director allow his DP to do that?" and that's why directing takes four years of your life, and being an actor or a DP takes six months of your life.
Would you say the film has a specific Mexican tone?
There is a lot of irony in the Mexican culture, there's jokes about every tragedy about thirty seconds after it. But I have to say in terms of tone I was aiming for films I love, like Barton Fink or The Royal Tenenbaums, or where reality is twisted. There is something about that reality that not tangible, that it has a dreamy feeling. There is always a lot of sarcasm in those films. I think tragedy when it is not happening to you makes you laugh a little bit. It's like when someone falls and there's this first reaction like, "Oh my God, I'm glad it was not me." You a laugh a little bit, but then you run and see what happened to the person, you get in to his tragedy and you can help him or whatever.
My wife hates this part of me because I laugh a lot about everything and that doesn't mean I don't take it seriously, but it's the way I learn to react to stuff or the way I analyse stuff. You cannot take yourself or anything so seriously. I don't think it's a very Mexican thing, in fact I don't think there are that many Mexican films you can relate to this tone. Something that doesn't always read outside Mexico is that humour in Mexican is always very sexual, there's always a double meaning. Like in Y Tu Mamá También. Carlos and Alfonso, the Cuarón brothers! Those fucking bastards, they use double sense in almost everything they say.
So it's not something that has problems translating to other languages?
Besides Cannes where they took the film very seriously, like they took the film as a drama from beginning to end. Well they laughed a little bit for twenty minutes of the film, but that was it. Everywhere else it's been playing as a humouristic drama.
Certainly there are universal themes that everyone can pick up on?
I believe so. It does have it in a very specific context, but it's a very universal theme. Motherhood, parenthood, the absence of a parent. It's stuff we all deal with in one way or another.
Abel is showing at Edinburgh Filmhouse until 13 January and at the Glasgow Film Theatre on 11 February.
Above photos © Ross Maclean