Interview: Filmmaker Andy Cassels gets his bite at the Big Apple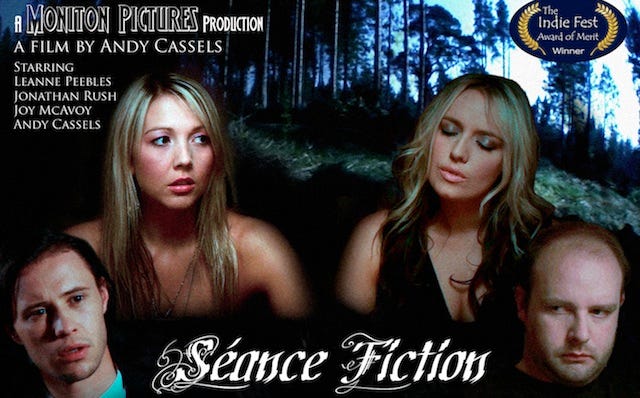 Two short films by an independent Scottish filmmaker have been selected for a prestigious film festival in New York and could even win him an international prize to be awarded during the Cannes Film Festival " all thanks to a friend's wish to see New York.
Séance Fiction and Mixed Messages, written and directed by Glasgow-based Andy Cassels, will run as part of the 2011 New York International Independent Film and Video Festival this May. They have also been entered into the Festival's International Short Film competition, with the winners announced during a red-carpet affair at the world's most famous film event.
Yet Cassels only submitted the films to the New York Festival as a possible ˜excuse' to take a friend, Joanna Gracie, to see the sights of the Big Apple.
Self-financed Séance Fiction and Mixed Messages, which used locally-based actors and film crews, can currently be viewed on OpenFilm.com, an online showcase for the world's independent film makers. Séance Fiction was viewed more than 4,000 times on during its first year on the site, says Cassels.
Originally from Inverclyde, Cassels' introduction to the film industry was as a ˜supporting artist' on the 1997 film Regeneration, shot in Craigmiller, Edinburgh. Although studying Psychology at Glasgow Caledonian University at the time, Cassels admits he was bitten by the acting bug and went on to work on several features and TV dramas.
Looking for greater control over his career, and also to get his scripts into production, Cassels formed Moniton Pictures in 2005. The company's bread and butter income comes from providing cost-effective rental of usually expensive film equipment to Scotland's local independent film-makers, with the profits largely reinvested in his own productions. Moniton Pictures' first film, Party Piece, was completed in 2006; Cassels describes it now as a major learning curve.
"Séance Fiction, the company's second production, was shot near Fort William in 2007, though I was only able to complete editing and production nearly two years later," he says. "It has since been shown at film festivals around the world, including in Los Angeles and London.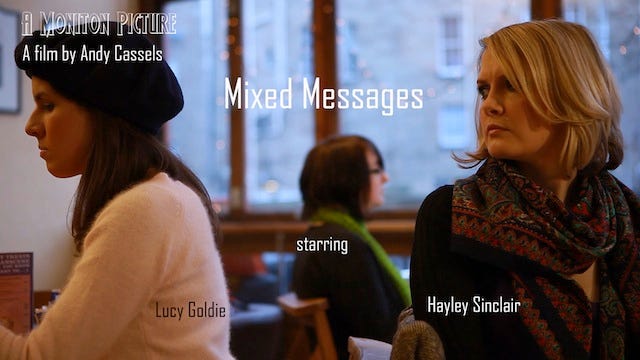 "The company's most recent production, Mixed Messages, was shot over three days in December 2009, and was premiered during an event at Glasgow's Centre for Contemporary Art (CCA). I plan to start shooting my next short film, a rural thriller called End of the Line, in July, possibly in Lanarkshire."
As well as his own scripts, Cassels has co-produced, with director Uisdean Murray, a TV pilot for BBC Alba, and is currently producing two short films for the CCA's Write, Camera, Action! project " Your Number's Up is already in the can, while the film parody It's An OK Life will be shot this June. What with him building up the air miles, and End of the Line going in front of the camera in July, Cassels admits that the next few months are going to be pretty hectic.
"A lot has changed for me already in 2011," Cassels admits. "Hot on the heels of the festival competition, I've received interest from several London-based companies looking to release Séance Fiction and Mixed Messages on DVD. I'm also arranging several meetings, while I'm in New York, with potential backers to help me achieve my transition to full-length films. That's my aim and, with any luck, our first feature film could start shooting as early as next year."
In the meantime, he's definitely taking Joanna Gracie with him to New York!