Interview: Iain Connell on the return of Burnistoun
As hit BBC Scotland sketch show, Burnistoun, returns for a second series, co-creator Iain Connell discusses the writing process and the how the programme fits into Scotland's comedy scene.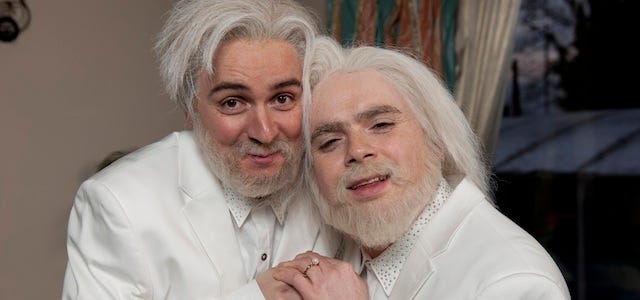 ReelScotland: For those viewers who missed the first series of Burnistoun how would you explain it to them?
Iain Connell: It's a sketch show where everything is tied together by the fact that it's all set in the fictional Scottish city of Burnistoun. We're pretty loose about the place element though. If we think something is funny we'll make it fit.
Series one was a success with viewers in its native Scotland but wasn't transmitted in the rest of the UK. Did that bother you and is that going to change for series two?
It's not changing. It didn't bother us, no. BBC Scotland commissioned the show for Scotland. There was no expectation on our part of anything else. That's not to say that it wouldn't be nice if it happened though. No offence to the rest of the UK but America is our first target. Then China.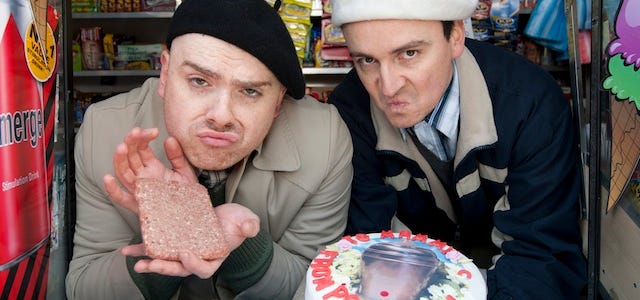 What's the writing process like for the show? Do you write the sketches then place them into episodes or is it more planned than that?
It's less planned than that. Our writing process is shambolic. We just stick random words into a tombola and try to pick them out in the form of a sketch.
Burnistoun, along with Limmy's Show, was one of the big comedy success stories of 2010. Do you see yourselves as leading the way in Scottish comedy and do you think there's a place for less Glasgow/West Coast-centric series on BBC Scotland?
I don't see myself as leading anything but if people think that this is a moment in time where a lot of good comedy stuff is happening in Scotland then hopefully it'll get more Scottish people interested and involved in making comedy. A stronger scene is better for everybody.
There is a place, just as long as it's not at the expense of our place. Geography shouldn't be a barrier to anybody. If you make good stuff and work hard to get it seen then things will happen for you.
Are you working on any other TV series just now?
Various things at various stages of development but nothing we should talk about right now (we're trying to create the illusion of mystery).
Thanks to Iain Connell
Series Two of Burnistoun starts on BBC One Scotland on Monday 4 April at 22.35. The DVD of Series One is out now.