Interview: Martin Baker previews Muppets, Music and Magic: Jim Henson's Legacy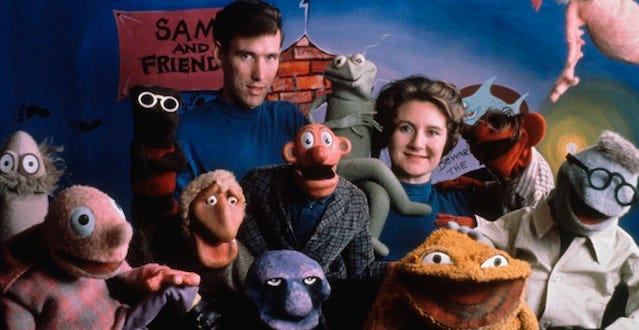 Jim Henson first developed his own brand of puppet, the Muppets, in the 1950s before going on to ensure their immortality in The Muppet Show and a series of films. To celebrate Henson's life and career, Edinburgh's Filmhouse brings Muppets, Music and Magic: Jim Henson's Legacy to the UK from Monday 18 - Thursday 28 April.
Featuring eight films and nine feature-length compilations, the mini-festival will also be attended by long-time Henson collaborator and Muppet producer, Martin Baker, over the Easter weekend.
Here, Baker discusses Jim Henson's early career, the success of The Muppet Show, the attempt to revive the Muppets in the 1990s and the latest Muppet movie, Jason Segel's The Muppets.
Jonathan Melville: How did Jim Henson come to create the Muppets?
Martin Baker: The Muppets grew out of Jim Henson and his wife, Jane, who worked in local television in Washington in the 1950s. Life for them began working on local commercials and a TV show called Sam and Friends. That was their jumping off point and Jim was in love with television and what it could do from a very early age.
His big break was when Sesame Street was born, and Jim was one of the co-creators. From the success of Sesame he wanted to move in prime time television, more family and something that appeal to the adults as well, and that's how The Muppet Show was born.
And some of those early clips will be shown at the Filmhouse?
Yes, I'll be doing a Muppet history which will look at that early work, at how Jim and the Muppets grew from very humble beginnings to the global success that they had.
Even though Jim was becoming better known in the US through the 1970s, it was the UK that came to his rescue for a weekly TV show.
That's right. Jim started working on a prime time show and did a pilot in the US. He tried to shop it around, but Jim had become so closely linked to Sesame Street that people couldn't quite believe he could take that experience to prime time. So people shunned it in the belief it would be too young to play in the prime time arena.
It was someone in the States, knowing of Jim's plight, that introduced him to Lord Lew Grade, who at that time ran England's ATV network. Lew Grade immediately saw its potential and invited him to England to make the show. I remember it quite clearly. It was the end of 1975 we did a couple of pilot shows and went on to make 120 shows over the next five years.
At what point did you become involved with the Muppets?
I first met Jim in the late 1960s when I was a floor manager on a show called This is Tom Jones. Jim, together with Frank Oz, appeared as a variety act on the show. We heard the Muppets were going to be on the show but nobody had a clue who or what they were and suddenly Jim and Frank turned up with their characters.
Over the next few years Jim kept coming back to work on other shows I worked on, through the 60s and into the 70s, and then we did a couple of specials that the Muppets were attached to. We did a Julie Andrews special and one with Herb Alpert, all in the early 70s. By the time they came to do The Muppet Show Jim knew us so asked me to become one of The Muppet Show team.
He came to the UK to produce it, brought his key puppeteers, some puppet builders, a couple of writers and all the rest were a British crew. From that my relationship grew over the next few years as we did The Muppet Show and he then asked me to go and join him at his company.
I remember Jim saying that there was a year's work as I left ATV to work on The Great Muppet Caper and The Dark Crystal, two movie projects that were being made back-to-back. We finished on Caper and about a month later we were back filming Dark Crystal. From there I found myself working at the Jim Henson Company for 20 years.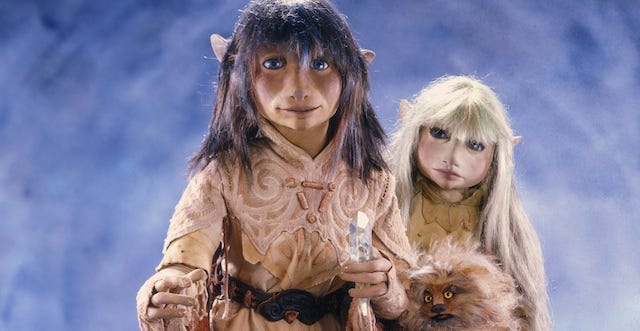 Jim tried something very different with The Dark Crystal and Labyrinth.
Jim had this creative range which allowed him to work on something which was so straight-down-the-middle in terms of its audience, as in The Muppet Show, and then he'd come up with something like The Dark Crystal or Labyrinth.
On release Labyrinth received critical acclaim it didn't do the commercial business everybody hoped for. It was a lot of fun to work on. It was Jim in his playground. Jim created one of these large playgrounds for himself, and Labyrinth was one of them. Jim just dealt with it all in his own easy, calm way.
The Muppet Show always looked like a mad place to work.
I've had the pleasure of working on a number of TV shows over the years, but The Muppet Show was something very unique and it stands alone in my career. Nobody knew what it would be like and everybody was a bit dismissive at the beginning. When it started it was a little difficult to get the guests. They were interested but nobody really wanted to take the leap in the early days.
As quickly as the show became established, within a very short time we were turning guest stars away because everyone wanted to be on it. It was such an amazing atmosphere to work on a show like this. We took a week to make each half hour show and every week we'd have a bigger guest than before and it was one of those magical shows to work on.
It was an era when it was really fun to work on a TV show, I'm not saying it's not fun these days but it's a very different climate to what it was 30 years ago.
As with all these things it starts at the top, which was Jim, and he always said he loves to work hard and play hard. It was a fun show to work on, with great material from a wonderful group of writers, the guest stars were teriffic and they were doing things they never imagined they'd be doing.
We had Rudolph Nureyev dancing with a full size pig, obscure stuff like that. They were doing things that were alien to them and it was a great ride. It was Jim and Frank Oz and the other puppeteers, a great ensemble group.
I interviewed Fraggle Rock producer, Victor Pemberton, in 2008 and he said doesn't use the word lighly but that Jim was a a genius. Would you agree?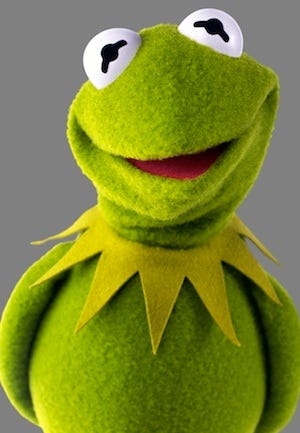 None of us like to use the word genius, but if you were going to apply it to anyone I'd worked with then Jim is definitely that. What was so wonderful about Jim is that he was a gentle giant.
I used to say that he'd make time for anybody, whether that was the stage hand or the studio executive, they were all the same to him. He used to say to me no idea is a stupid idea. He had the ability to embrace everybody but equally Jim had a style that got what he wanted the way he wanted it but not by screaming about it.
There are so many people in this business who think the only way they can get what they want is by shouting, they have out of control egos, but Jim was the complete opposite and he got more out of people that way. You gave 150% because it was Jim.
When we lost him it was a huge loss and I hate to use the cliché, but the company had become a huge, extended, family. I used to spend more time in Jim's company than with my own family because we were working night and day, but we loved it.
I'm pleased to see we're still here and that the Muppets are still alive and kicking and that's a huge tribute to Jim. I have to be honest and say that if someone had asked me what would happen if Jim passed away I'd have said forget it, it's all over, because he was such a huge figure and the glue that held it all together.
Why do you think the Henson legacy has continued?
I think that the things we've been doing things over the last 20 years is a tribute to everyone he left behind. People wonder how you replace Jim Henson but of course you don't replace him, he was a one-off, and I say that there's a little bit of Jim in a lot of us,.
Collectively we keep it alive but also Jim's son, Brian, needs great credit because he was in his twenties when Jim passed away. Suddenly he was thrown into the centre of this company which, to be honest, was a bit of a mess at the time because we were one foot in and one foot out of the Disney company. Jim had passed away at a time when we were in the process of selling and it wasn't fun on many levels.
Brian was amazing at rallying everyone together and sorting out the issues and I'm pleased to say we came through it all. Two years after Jim passed away we made Muppet Christmas Carol which a lot of people credit with being the best Muppet movie they've seen.
We all wanted to give 150%, if not 200%, to Brian.
You're involved with the new Muppet movie which sounds very exiting, but you were also around during the last relaunch, Muppets Tonight.
Muppets Tonight must have been around 1996 and it was an attempt at getting away from what The Muppet Show was and to try a new show, moving away from the theatre and into a TV studio.
Like anything, it was a tough show to get off the ground and I do believe we were starting to find it. We were in a position that Jim had gone out of his way to avoid, which was that it was being made in America with a US network. He always said that had he produced The Muppet Show in the US it wouldn't have got past the first season. In England, he was given the latitude by Lord Grade to do the show he wanted to make and it doesn't always work straight out of the gate.
It was similar with Muppets Tonight. The first few shows were still trying to find themselves and we got through the first 13 and then there was a regime change at the network and the new regime wanted to put their own stamp on the schedule and Muppets Tonight fell into that.
We did make a further nine show and we had some wonderful guests - Prince, Garth Brooks, Billy Crystal, Michelle Pfeiffer and Sandra Bullock were just a few - but that show's life was sadly cut short, not because it was a bad show but because we became victims of the network. Once you lose your cheerleader within the network you have to start again.
The new film that's in production, The Muppets, is the first one since 1999. What can you tell me about it?
The last feature we made was in 1999 but in the intervening years we've made a few TV movies. We did It's A Very Merry Muppet Christmas Movie for NBC, The Muppets Wizard of Oz for ABC and most recently Muppets Letters to Santa back at NBC. But we haven't done a feature for a while.
It's been great gearing up for the movie. What's interesting is that we've had a lot of new blood coming into the mix. The director and the producers were all new to the Muppets and I think that's great because it brings new perspective to it. It's a big studio produced movie.
Jason Segel was extremely instrumental in the making of this movie. He and his writing partner, Nick Stoller, had written a script on spec and had taken it to Disney and its taken four or five years to get it into production. Like everything else, we've gone through regime changes at the Walt Disney Company and we've done quite a bit with them since they acquired the Muppets.
We knew that the movie needed to happen but nobody was quite sure what that needed to be, then Jason came on the scene with his take on it and given his credentials it felt like a great marriage: taking Jason, the script that he'd written, have him star in it. I feel that we're going to get the audience who love the Muppets but we're also going to get an audience that would go to see a Jason Segel movie who might not otherwise go and see a Muppet movie.
It's an opportunity to take the Muppets to another audience.
So the fans will recognise it as a Muppet movie?
It's a Muppet movie, à la 2011.
The buzz is they want to do more, and please God they will, we want the movie to be a success: everybody is very high on it and The Walt Disney Company is 150% behind it.
Should the future of the Muppets be films or TV?
I'm not the best person to ask because I grew out of television and personally I think the Muppets work extremely well on TV. We've talked about doing more television and hopefully there will be more TV.
The film is released in the US in November but it's not out in the UK until February. Do you know the reasons behind that?
I'm not on the marketing side of things and purely as a personal opinion the Christmas market may be crowded one in terms of releases and they perhaps felt it was one movie too many. Sometimes they look at films in other territories and strategise a release on the competition. I'm just guessing that's what it is. We released Treasure Island in February in the UK and it was very successful.
Muppets, Music and Magic: Jim Henson's Legacy comes to Edinburgh's Filmhouse from Monday 18 - Thursday 28 April. Find full details of Muppets, Music and Magic: Jim Henson's Legacy on the Filmhouse website.
© Photography courtesy of The Jim Henson Company, The Muppets Studio, LLC, and Sesame Workshop