Interview: Neve McIntosh
Ahead of an appearance under layers of latex in this week's Doctor Who, ReelScotland caught up with Paisley-born actress Neve McIntosh for a conversation about her career, including Brit-horror Salvage, Gormenghast and romping in front of the Little Britain boys.
ReelScotland: You were born in Paisley, but grew up in Edinburgh. Do you think of yourself as an East Coast or West Coast girl?
Neve McIntosh: I have to think I'm a mix really. I'm always quite proud that I've come from Paisley as well. I do remember Paisley, although I was about eight years old when we moved to Edinburgh. My family's always been one of these families that, every generation, have sort of moved east to west and east to west. My grandma's from Stewarton, but then she grew up in Edinburgh but then she moved back to Ayrshire and brought my mum up, and then my mum moved back to Edinburgh. So we've just sort of travelled side-to-side really.
So you really couldn't come down on one side, or the other?
I'll stay on the fence. Firmly.
One of your earlier films was Plunkett & Macleane. Did you have a big role in that?
No, I'm in it about ten minutes from the beginning. I'm the jailer's daughter that Jonny Lee Miller...well, I jump up-and-down on Jonny Lee Miller and we break the bed! You've got Matt Lucas and David Walliams, before they went stratospheric, egging me on and betting on me, which was fantastic!
How was working on Gormenghast, working with people like Christopher Lee?
It was quite surreal at first because Jonny [Rhys Meyers] and I were the relatively young newcomers and we went for the read-through and just sat near each other going "oh my God", with Christopher Lee and Ian Richardson sitting there, Zoë Wanamaker's in the room, Fiona Shaw, John Sessions. You're just sitting there going "wow".
It was daunting at first but it was such a lot of fun. You just get on with it and you get the work done and just have as much fun as you can doing it. Christopher Lee asked me in for lunch in his dressing room one day and we sat and chatted and I got to talk to him about The Wicker Man, which I love.
That's one of my favourite films.
I mean he loves it as well. It's his favourite so it was great to sit and chat with him. So that was really nice. That's one of my most favourite moments I think. It was great.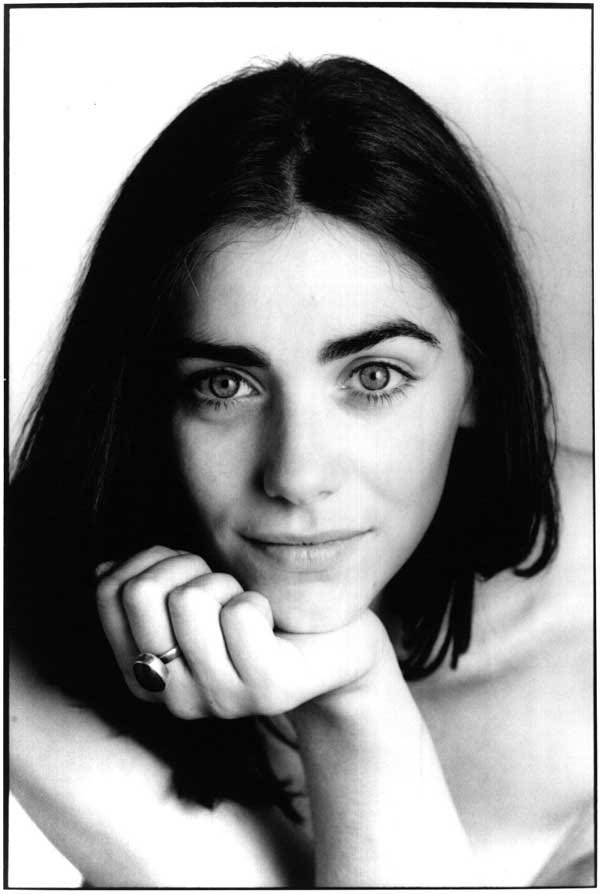 You have done quite a lot set in Scotland over the years: Low Winter Sun, One Last Chance...
Psychos, which I did, was supposed to be set in Scotland but we filmed it in Croydon in an old disused mental house.
Regarding you recent film, Salvage, why do you think so few low budget, British genre films get made?
I think there's been a wee spate of them recently; there was Eden Lake, The Cottage, which was sort of comedy, and that one about kids at Christmas.
The Children?
Yeah, The Children as well. I don't know. Sometimes it feels like the film industry is quite small, so you get your things that become the flavour of the day. You get Lock, Stock... coming out and then everyone's making London-based or British-based gangster movies. Then you've got the whole Richard Curtis thing so everyone's making romcoms.
I don't know whether that comes from production, or distribution, but it seems that's all that we can get shown of our stuff sometimes. I don't know. I'd love to see more. We should be making more of everything!
Do you think there's room for an industry making low budget horror films in Scotland, or do you think there's an underlying fear about trying anything different?
Yeah, I think there has to be everywhere, if you've got the people who want to make it. We've got so much talent in Scotland. It's just, I suppose, getting the people with the ideas to come up and do it. I've done so many small short movies and you can explore, obviously on a lower scale, so many different genres in that, which is great, but then to take it on to a bigger size.
Now with a lot of the digital equipment coming in, I think that's going to be easier and easier. Look at what they did with The Blair Witch Project, or I've done stuff that's just done on digital camera and you can make it for a fraction of the price. So I think that might be a way of helping.
People can just pick up their own little camera and get stuff out. You don't need a distributor - get it on YouTube. It think that's going to help open the way. There are people dying to do this stuff. Sometimes you just don't quite know how to get started.
Salvage almost reminded me a bit of Fish Tank, the Andrea Arnold film.
I haven't seen it yet, for my sins, no. Really?!
It had the mother daughter/relationship and some of the vibe, but obviously with genetically modified beasts!
A creature running around slaughtering everyone! Yeah, I know, and I don't know if it quite comes off sometimes, but there's bits in it that I love where it's just like a normal little cul-de-sac wakening up, because we did film it in Brookside.
Is Brookside Close just sitting unused? How did that come about?
Yeah, as far as I know, that was it. It's been sitting there unused for years, and I don't know how they did it, but they managed to get hold of it. Nothing seems to have changed about it at all. I think it was waiting to be sold again when we were filming there.
I kept trying to think which house is which? It's been years since I'd seen it in Brookside!
Neve in Salvage
What was it attracted you to the film?
I've never done anything like it before, quite frankly. I really liked the story; I liked the journey that you go on with Beth [her character]. You think she's a horror at the start, the worst mother in the world, but circumstances being what they are, she steps up to the mark. I really enjoyed that about it.
So did you enjoy getting bloodied-up and unleashing your inner warrior - the mother wolf protecting her cub?
[Laughs] Yeah, I did! It was hard. It was really, really hard and I had a couple of nights going back to the flat at 9 o'clock just damp and miserable and uncomfortable and just wanting a hot, hot shower! Getting a cup of tea and falling asleep and getting up and doing it all over again the next day, it did get quite hard. It was great fun looking back on it now, yeah.
Were there any influences in the back of your mind doing the role?
Yeah, a few. You keep thinking of what is that makes something like the chase through the forest work? It's almost a bit of a staple. What is it that makes that work in the films where you've seen it, where you've been so scared yourself? They actually did say "we want a sort of Sigourney Weaver from Aliens." I was like "yeah, I can do that!"
I thought you might say that!
Yeah, there's already someone, I think the Evening Standard, said I give almost as good a performance as Sigourney Weaver in Alien, in Salvage.
That's still high praise though.
I know, I know. Absolutely.
Moving on to another sci-fi, what can you tell us about The Hungry Earth, your episode of Doctor Who?
I don't know what I can tell you! I play a giant warrior lizard chick. Is that the best way of putting it? Yeah. My tribe of people have been disturbed and we come up to the surface and start to run amok. I get to run around with a ray gun in lots of make-up!
Is it a Silurian you're playing?
Yeah, a Silurian. I think I can say that now!
Neve as a Silurian warrior in Doctor Who.
Were you aware of them before you got the role? Are you a big Doctor Who fan?
Yeah, I loved Doctor Who when I was a kid, absolutely loved it and I caught quite a lot of the new one. My brother's a mad, daft Doctor Who fan. I think he's got every book, every DVD from all of them, all the Doctors. It was good fun letting him know that I'd got it. He was like "oh, whoah!"
What's it like acting behind layers of prosthetics? Is it the first time you've done that?
Yeah, very first time ever. It's a bit odd at the start but you've got enough time in the chair getting made-up to start getting really used to yourself and seeing what bits of your face still work. The weirdest thing is not hearing your voice the same way because your ears are covered over and your lips are a bit slower because they've got a bit more weight on them, if that makes sense? It's slightly strange moving your mouth.
Almost like it's not you?
Well, slightly but after it's been on for a little while and you get sunk into it, it's like you just forget it's there. I'd just be standing laughing and joking around with all the guys off-set. One time when Arthur [Darvill], who plays Rory in it, was at our hotel and I was like "hi, how are you?" and he was just looking at me blankly. I was like "he's being a bit odd", and then he came over and he was like "I'm really sorry. It's Neve, isn't it?" He didn't recognise me of course, with all the make-up on! I was just chatting away.
It's more how other people perceive you is the weirdest thing. There's one girl who picked me up from the station to take me up there and she was great and we were having a laugh and chat in the car. Then, when I was all done up, she wouldn't come anywhere near me because lizards freak her out! It's just a weird and wonderful experience because you do get on with your stuff and you forget that you look quite so freaky.
Is it a different approach to the Silurians this time around, as opposed to the classic series?
Yeah, we don't look anything like them. It's like a different tribe. We're not the original Silurians, we're cousins. We don't have the third eye, the red eye that was the sort of death ray they had that came out their head. Of course all the warriors are all women, because there were no women Silurians before in any of the other ones, or not that you can maybe tell.
You're playing twins and doing both parts?
Yeah! Which is quite freaky! You see mainly one in one episode then her sister in the other one.
It's a two-parter?
Yeah, the script was great for it. From the little bits I've seen in ADR it looks amazing. The make-up and the colours in it just look quite astonishing. I can't quite believe I looked like that.
Is the door left open for a return to the show?
Well, I mean, never say never! It is sci-fi, and it's time travel sci-fi! They can do whatever they want. That's the glory of it. I would love to go back and do it again. It just depends what way they would want to take the writing and if they would ever bring the Silurians back. I don't know.
I did an interview before where I mentioned the Silurians and they were like "tell her not to say any more!" I was like "Oh no! Oh no! What have I done?"
The script was done by one of the Torchwood writers, Chris Chibnall?
He's written a lot of Torchwood.
Are you looking forward to becoming an action figure?
I know! They took the photos for it so I'm really hoping that they do. Immortalised in plastic!
I don't need to ask you what attracted you to the role - it's Doctor Who!
Yeah, pretty much, but I have to say I was so chuffed that I was playing a creature. There's just something about it. They had a little picture of what they reckoned they were going to look like; a design. I was just like "oh, I want to be that! It looks really cool!"
If you're going to be in Doctor Who, you might as well go the full way!
Oh, absolutely! Absolutely. There is this thing, they're a genetic strain, that's why there's lots of twins so I could come back. You never know. More figurines!
As twins, is it just the same figurine twice?
No, no, there are slight differences. Restac's got more red on her. She's a general. She's the one in charge. She's the one in the second episode [Cold Blood]. I don't even know if I should be telling you that¦ I'm paranoid now! Maybe let's just say they do look quite different. Maybe I'll be in a twin-pack!
With Matt Smith in Doctor Who
We interviewed Karen Gillan the other day, how was working with her and Matt Smith?
Brilliant! Karen knows some of the people that I do in Edinburgh so we were able to have good chat with that.
Working with Matt was great. He's obviously so busy, he's got so much to do, so whenever we get a bit of downtime we could have a bit of a laugh. It was always good that it was so much fun doing the work as well. It wasn't a chore at all. We were always inventing, always trying to think of what works best. Brilliant fun, I'd do it again in an instant.
It's been said it's a bit of a 'Tartan Tardis' this series with so much Scottish talent; Steven Moffat and Karen Gillan, but also guest appearances from you, Bill Paterson, Annette Crosbie, Iain Glen and numerous Scottish references. Were you happy to be included as part of this Scottish makeover?
Yeah, absolutely. Very happy. Helen McCrory was in The Vampires of Venice.
I've seen the accusation levelled that the villains in the revamped Who are almost always British female actresses (Helen McCrory, Sarah Lancashire, Sarah Parish, Dervla Kirwan and now you). Do you agree with this assessment?
I think people read a lot into it. I have to say that, from when I started as an actress, it's lovely that there's so many great parts for women in it. They think of women more than some of the guys, but I've seen some fantastic male villains as well. I wouldn't say it was lazy.
Taggart used to be a rite of passage for Scottish actors, were you in it? Is Doctor Who the new rite of passage?
That's an interesting one. It could be. Well, now that The Bill's not there as well. The Bill was one of the same sort of things really. I did do a tiny little part in Taggart years ago. I was just coming out of college. I was a maid at a sex party and I got arrested, and that was it!
Moving onto another Timelord, you've recently worked with David Tennant on Single Father. What can you tell us about that?
Yeah, it's a four part drama for the BBC and David Tennant plays the single father of the title. He loses his partner and ends up with all the kids and just has to deal with life afterwards. I play the nosey, interfering sister-in-law, that's the best way that I can put it!
We've just finished it but I don't know when we've got broadcast dates for it. It's definitely sort of a winter one, or maybe even autumn. A winter drama, I would say. That's what it feels like so it will be up to the BBC when they put it on.
You've done a bit of work on more staid stuff like Casualty, which do you prefer working on: sci-fi or reality? How does working on Bodies compare to working on Casualty?
[Laughs] That's a good one! Bodies, I had a lot more to do! I'm an actress, I'll do everything. I'll still do theatre. I love turning my hand to do anything. Some of it's just such great fun and so different - you keep the variety up. It's fantastic fun.
Casualty is very different from working on Bodies. I was a patient as well, for a start. Their turnover's a lot harsher, well, mind you, our turnover was quite harsh as well at times. Very busy. Just different. It was a bit weird, it was like "I've done a medical drama, have I not?"
When you're just a guest star coming in you don't quite get the camaraderie and you don't get that good, long stint with people as well, when you get really close together on a job.
Do you have a favourite role or production you've worked on?
Well, I have to say Fuchsia in Gormenghast still, I think, but I think it might be topped by Doctor Who, playing the lizards! Although I think I've managed to like pretty much everything I've done.
There's a film we're trying to get distributed at the moment and I just play a working mum. It's a film called The Be All and End All, about these two young lads in Liverpool. It's just a really lovely, beautiful film, quite funny, but quite tragic at the same time. I just like being 'normal' in that as well.
So that's completed?
Yeah, it's been going round. It's been doing really well in festivals around Europe and America. I think we just won best film at Nashville and we won some other critics' award in Eastern Europe. I don't think we won, but we were up in final selection in Rome and Seville.
Confronting the beast in Salvage
What are your views on the state of the current Scottish film & TV industry, with all the stuff with STV and regional opt-outs?
I know STV and ITV are wrangling over money and I heard Taggart was going, and now it's coming back. I haven't heard too much about it apart from a bit of pub gossip, which is a bit received.
It's a hard time to try and quantify it because, with the recession, everyone in the industry noticed last year how so much work just disappeared on every level. It's kind of hard in this climate at the moment to try and pass judgement. Although, I have to say, one thing it did make me and some of my friends do is start to poke about making our own stuff. You know what I mean? Doing what I've just been talking about and getting my video camera.
You're talking properly self-produced stuff, not just setting up your own production company?
Not quite that yet, but never say never! The brilliant thing is the 48 Hour Film Project where it's just like 'get your idea, get it scripted, get stuff done and just go out and make it.' See what ideas you can come up with. It's just a great way, at the end of it when everyone gathers together, and you can meet people and go "so, how did you do that?"
It's a great melting pot for ideas, for meeting people and the next lot that are gonna come up. Maybe the people that are gonna change something. I'm all for all of that. It's getting money, it's getting funding behind a lot of stuff is the bottom line.
What's up next? Is that up next, something really small like that, or are you already in production on something?
Nothing yet. I've got a couple of possibilities. I don't know what I'm doing yet! I've had a few meetings for stuff so I'm just waiting to hear and make my decision about what I'm going to be doing next. Hopefully something good and exciting. Still waiting on Spielberg phoning, but I think he must have lost my number or something!
Hopefully he'll read this interview and get it¦
Yeah, exactly!
You could be in Tintin!
What, as the dog? [Laughs]
Thanks to Neve for her time. Salvage (18) is available on DVD now from Revolver Entertainment.
Neve's first Doctor Who episode, The Hungry Earth, is on Saturday 22 May at 6.15pm on BBC One. Her second episode, Cold Blood, will follow on Saturday 29 May at 7pm, also on BBC One.