Interview: The Southwell Collective on touring The Fall of the House of Usher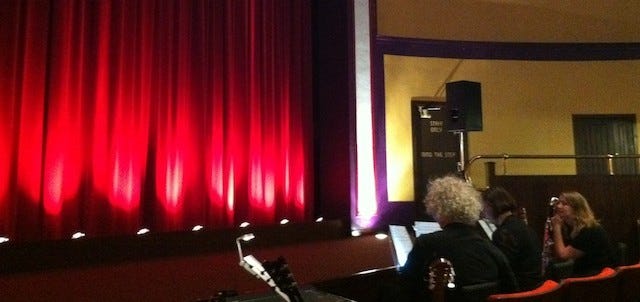 Silent film accompanists The Southwell Collective recently completed a six venue tour of Scotland, their specially composed music for 1928's The Fall of the House of Usher being played to cinema audiences from Dumfries to Skye.
I caught up with the group, comprised of Gary Southwell on guitar, Sarah Watts on clarinet, recorder and ocarina and Zoe Glossop on oboe, at the Bo'ness Hippodrome, a lovingly restored cinema near Edinburgh which looks like it deserves to host silent films on a daily basis.
In this 10 minute interview we discuss their reasons for playing music for silent films, the experience of touring rural Scotland and issues of funding, which could hamper their return to Scotland in future years.
The interview is over on audioboo, or you can play it above - you can also subscribe to our audioboo feed in iTunes: