New Europe Film Festival 2010
In the past six years the European Union has expanded twice and for the most part has looked eastwards to include new member states. Since then, cultural relations between the UK and its new companions have strengthened but it can still prove difficult to get access to the best in cinema from these regions.
Since 2007 the New Europe Film Festival, which runs annually at the Filmhouse in Edinburgh, has been providing a cultural exchange, presenting the best and most innovative in new cinema from the EU's new member states.
Setting out to show the people of Edinburgh that these new inclusions can mean more to them culturally than a new deli opening nearby, its focus has always been on expanding horizons, as well as acknowledging expanding borders.
Now in its fourth year, this year's programme is no exception to that ethos. As festival director Jan Naszewski puts it, every year it is important for us to show contemporary films and illustrate the state of a region and its diversity. I think that the issues addressed by filmmakers from the East are very relevant to the UK audience.
Running at The Filmhouse from April 16 " 28, the programme has a focus on contemporary tales and urban life, including films from Lithuania, Latvia, Estonia, Hungary, Slovenia, Poland, Romania and Croatia (which isn't actually in the EU, but pretty much fits the bill).
Highlights of the festival include Xawery Zulawski's Snow White And Russian Red (Wojna Polsko-Ruska) showing on 17 April at 8.45pm - a frenetic dash around the seedier underbelly of modern Warsaw. Centred around the thuggish Silny, a petty criminal, it's a visually arresting, but at times impenetrable, tour of the city encompassing numerous surreal characters and situations.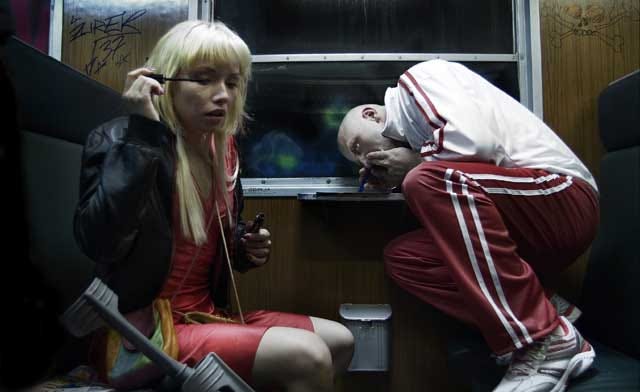 Based on the acclaimed Polish novel of the 90s, the film features the novel's author, Dorota Maskowska, as herself which spirals the film into brain-wracking levels of self-referentiality. Absolutely rammed full of innovative shots (have you ever wondered what an upwards-facing, beneath-erection, pants' eye viewpoint might be like?) with a distinctive outlook and driving force, it's a dizzying but thought-provoking work.
The cyclical Zero, also from Poland, is a deft take on the now hackneyed ˜intertwined lives' narrative device. Showing on 21 April at 6.00pm, it follows 24 nameless characters as their lives cross paths. From the relative minutiae of an embittered taxi driver to some of the film's more unexpectedly shocking moments, it avoids many of the clichés of this sub-genre by never spoon-feeding the audience or offering easy answers to complex moral dilemmas.
With the right exposure, such as this festival showing, it stands a genuine chance of being a breakout hit. Director Pawel Borowski has marked himself out as someone to watch out for, especially given the rapturous reception this film has been receiving at festival showings around the world.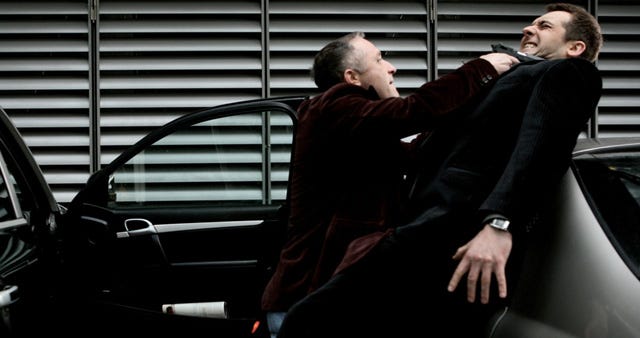 Disarmingly charming Estonian drama Bank Robbery (Pangarööv) showing on 28 April at 6.00pm is both a literal and emotional journey. Hannes is an awkward teenager all-but ignored by his oppressive parents. His fortunes change when his uncle Madis is released from prison after 10 years and allows Hannes to accompany him on a jaunt across country to meet the woman he's been writing to from prison.
It's a coming of age tale but with enough emotional weight and underplayed comedy to stop it sliding towards the overly-sentimental. It's partially let-down by an unnecessarily shocking final act but both Hannes and his uncle's bonding is well realised, never feeling like a typical mismatched-buddy road movie.
The festival has proved extremely popular in past years with many films selling out, so advance warning is given. Ticket offers are available for multiple bookings from this festival " see 3 or more and get 15% off, see 6 or more and get 25% off, see 9 or more and get 30% off.
For full details on all films showing, as well as to book tickets, visit The Filmhouse's website. All tickets are priced at £6.50/£4.50 (concessions).