The Hitchhiker's Guide to Scotland
Extra-terrestrial activity in the Scottish Highlands is not unheard of but recent reports suggest supernatural happenings of a high profile nature.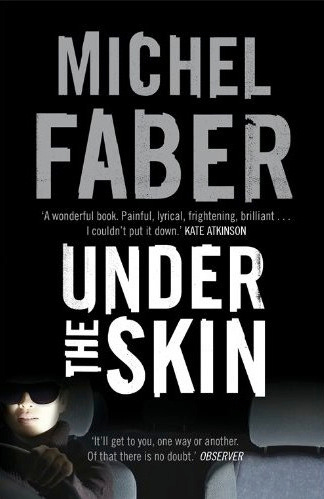 Scarlett Johansson looks to be filming Under the Skin, Michael Faber's novel about an alien who harvests organs from hitchhikers on the A9, on location in the area. According to the Press and Journal, Faber, who lives in the Black Isle, insisted on the adaptation being faithful to the surroundings of his novel.
This is not the first of Faber's novels to enjoy an onscreen incarnation. The Crimson Petal and the White was shown on BBC Two earlier this year, replete with arresting visuals. Under the Skin looks to be no different. Scheduled for release in 2014, Sexy Beast director Jonathan Glazer is set to take charge and his eye for colour in his award-winning advert for Sony Bravia, featuring the Toryglen towerblock, cannot be denied.
But let's not get bogged down by details. Since unconsented organ donation and alluring aliens are apparently to become a feature of the usually tranquil Scottish countryside, ever caring and cautious, ReelScotland offers some advice when it comes to thumbing a lift¦
1. Have a clear destination
A series of misfires here. Laurel and Hardy's 60 minutes of fun in Bonnie Scotland was actually filmed in Laurel Canyon, California. It's also not strictly hitchhiking, the disastrous duo's escape from prison as stowaways on a cattle boat to Scotland. Their hopes of a hefty inheritance from the MacLaurel estate amount to only a snuff box and a set of pipes before they are hoodwinked into joining the army in British India. Admittedly, this is unlikely given that Britain is no longer an empire but when leaving travel arrangements to strangers, particularly of the intergalactic variety, be prepared for the worst.
2. Leave the radio ALONE
Blagging the shotgun seat does not preclude entitlement to twiddling knobs or changing stations. For the duration of the journey, the driver's taste goes. This is not only polite but wise, differences in opinion could lead to awkward exchanges such as actually, this seemingly innocuous and inconveniently catchy song about a man and a woman's flowerbed is about my wife. I'm just on my way now to burn down his house in a violent rage. Such is the premise for David Mackenzie's The Last Great Wilderness.
3. Manage expectations (and always check your spelling)
Don't be like Andy, that is, John Gordon Sinclair's sidekick in Gregory's Girl. Since patter about the speed of the human sneeze (160 mph) doesn't prove popular with the female population of Cumbernauld, it's back to the Guinness Book of Records for dating advice. Caracas, Venezuela, with eight women to every man seems an obvious destination but the adage the longest journey starts with the smallest step, or a misspelt placard on the A80, proves pertinent.