Top five "Scottish" films
A film adaptation of Irvine Welsh's novel, Ecstasy, has recently been relocated to Canada after director Rob Heydon faced difficulties obtaining funding and filming permission in Scotland.
According to The Scotsman, the Canadian director and Scottish Screen, (now Creative Scotland), failed to reach a satisfactory agreement over the project. As a result, the tale of a Dunfermline social worker who forgoes married life for the 1990s rave scene starts filming in Ontario this week.
Starring Scottish actors Billy Boyd and Adam Sinclair alongside Kristin Kreuk, better known as Smallville's Lana Lang, the film hopes to repeat the success of Trainspotting. Although there will be external shots of Princes Street and Calton Hill, it remains to be seen whether Ontario will pass for Edinburgh and Dunfermline.
This is far from the first time Scotland has been played by an imposter on the silver screen. Diverse locations have served as a substitute for the country, with varying degrees of success. Here's ReelScotland's top five "Scottish" films:
5. Brigadoon (1954)
It seems obvious that Scotland would be the ideal location for a film where two Americans stumble across a quaint village that exists only sporadically and where the locals behave as though they live 200 ago. Convenience can be the only explanation as to why Brigadoon was in fact entirely filmed in Hollywood's Metro Goldwyn Mayer Studios. Perhaps that and the controlled weather conditions.
4. Braveheart (1995)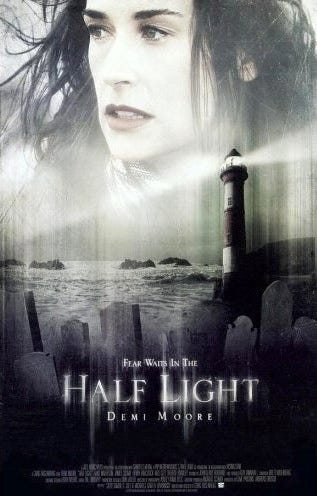 Lack of verisimilitude has never been a huge concern when it comes to making blockbusters, that much is evident from Mel Gibson's accent in Braveheart. William Wallace's fight for freedom in ˜Bonnie Scotland' was in fact largely filmed in Bonnie Ireland with County Wicklow and County Kildare providing much of the scenery and Dunsoghly Castle standing in for Edinburgh Castle.
3. The Body Snatcher (1945)
This adaptation of Robert Louis Stevenson's The Body Snatcher may have had the benefit of two horror legends, Dracula himself Bela Lugosi and Frankenstein's monster Boris Karloff, but in absence of an Edinburgh backdrop filming took place in RKO Studios in Los Angeles. However, perhaps location isn't everything, as Burke & Hare proved earlier this year.
2. Mary, Queen of Scots (1971)
Vanessa Redgrave, played the title role in Mary, Queen of Scots, a biopic which was largely filmed in Northumberland. Both Alnwick and Bamburgh Castles were used as replacements for Holyrood Palace where the doomed Queen spent most of her life, as well as Shepperton Studios in Surrey.
1. Half Light (2006)
Demi Moore stars as a bereaved thriller writer who cannily moves to a remote Scottish coastal village after the death of her young son to heighten her sense of isolation and experience paranormal activity. Shot entirely in Wales, Cornwall and Ealing Studios, it can only be imagined that it was lack of geographical authenticity that lead to Half Light being released straight to DVD in the US.
Know of any other "Scottish" films we should have mentioned? Let us know in the comments section.