Vive le cinema libre! at DCA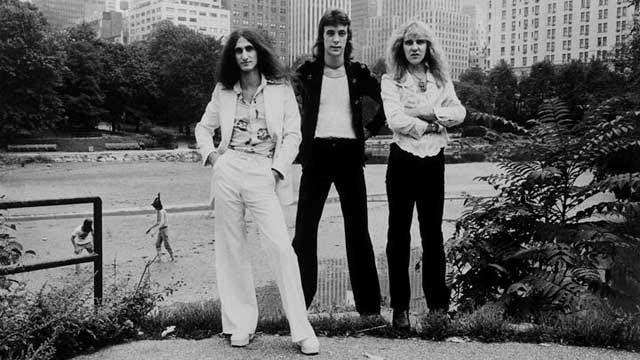 In an age where we have increasingly more control over what we wish to watch, when we wish to watch it, and in which medium, it's still a rare pleasure to see films you personally love on the big screen. Alice Black, head of cinema at Dundee Contemporary Arts (DCA), talks us through the thinking behind Cinema Republic: Dundee's, and Scotland's, only user-generated cinema strand.
As Dundee's only city centre cinema, DCA has always had a unique remit: striving to showcase the best of contemporary world cinema and non-mainstream independent filmmaking, while being aware of the films Dundonians might be expecting to see on their screens.
I watch a lot of films, read a lot, talk to other programmers and go to festivals in order to be able to make the best choices about which films we show. That's all part of a programmer's (lucky) job. When I arrived in Dundee last February to take over the role as head of cinema, I felt it was important not to programme in a vacuum and get out there and find out if there were specific needs locally that weren't being met. I started by talking to customers and staff and eventually used social networking like Twitter and Facebook to make contact with the public.
When an outgoing DCA board member wanted to have a screening of Fellini's Amarcord for her going-away do, it seemed the perfect time to launch a new programme slot that could be open to anyone. Cinema Republic, with the tagline ˜for the people, by the people', was born.
Requests began to come in fast and furious from our customers - some recommending old favourites they wanted to see again on the big screen and others suggesting new titles that might have passed us by.
In April for instance, we received an email from one of DCA's regular customers, teacher Andrew McLaughlin, who was hoping to organise a special 90th birthday treat for his grandfather, John Fraser. A lifelong cinema-goer, John loved Westerns starring his hero John Wayne. Seeing Red River was a special birthday gift for Mr Fraser, but it was also a wonderful addition to our programme which all our customers were able to enjoy.
Since it was launched in February, the films shown for Cinema Republic have ranged from the classic 80s comedy Ferris Bueller's Day Off to Hal Hartley's dark Long Island drama, Trust. July's selection, Rush: Beyond The Lighted Stage (the rock documentary about the cult heavy metal band Rush), has been a special joy to organise. Suggested by an audience member, I think they knew that as I am Canadian I wouldn't be able to resist their request. I'm counting on the local Dundee Rush Fan Club to be ready and waiting to help us spread the word.
One of the great joys of being a programmer is bringing films which you fall in love with to your audience. With the Cinema Republic slot, other people get a chance to experience that feeling. It's not a totally free exchange, but rather a gentlemen's agreement. In exchange for two free tickets to the screening for the person who suggests the film, we ask that they do some local word-of-mouth campaigning. This has worked very well - there's nothing like a true cinema fan to drum up local interest for even the most obscure film.
I hope this is just the beginning for the Cinema Republic slot " we are looking to work with graphic design students in the autumn to come up with a design campaign for the strand. I can see t-shirts and buttons on the horizon. Most importantly, I'm looking forward to the films we're going to show.
Vive le cinema libre!
If you have a suggestion for future screenings in the Cinema Republic wild card slot at DCA, please do not hesitate to e-mail alice.black@dca.org.uk
The next Cinema Republic screening is Hal Hartley's Trust on 16 June at 8.45pm and tickets can be booked from the DCA site.
Rush: Beyond The Lighted Stage is on 13 July at 8.00pm and tickets can also be booked from the DCA site.