Discover more from ReelScotland
A free newsletter covering Scotland's screen and digital sector.
'We need to do the biggest, best stuff we can': John McKay on We'll Take Manhattan and filmmaking in Scotland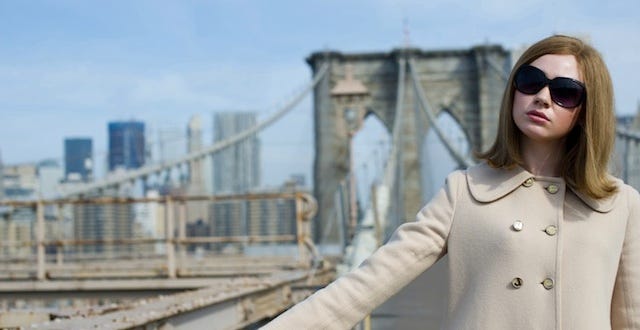 As well as directing some of Britain's most popular TV series of recent years, including Life on Mars and Robin Hood, John McKay has also helmed feature-length productions such as Crush, Piccadilly Jim and BBC Four's Reichenbach Falls.
With his latest BBC film, We'll Take Manhattan, screening this week, McKay spoke to Jonathan Melville about writing and directing on a tight budget, his plans for an unashamedly Scottish, middle class, indie movie and the need for Scottish filmmakers to think bigger and bolder.
Your new film, We'll Take Manhattan, is based on a real event in the lives of David Bailey and Jean Shrimption which had an impact of both the fashion industry and teen culture. What inspired you to write the script?
I'd read an article in Guardian Weekend about these old David Bailey photos of Jean Shrimpton on the streets of New York in 1962. They were all taken in the same week for the same assignment and the photos were very beautiful and quite innocent, evidently she was very young and inexperienced and yet on these very dirty streets of New York.
I'm a writer as well as a director, so I'm used to getting an idea and trying to work out the essence of it and trying to sell it. I knew this one would involve rights of some sort and so I wrote it into a three or four page outline and sent it to Bailey and asked if I could come and talk about it.
He said yes, so I went and sat on his sofa and he listened to me, and a I should have been more scared than I was because I didn't know I'd got him on a good day and that he can be quite scratchy, but he's an entrepreneur and I think he admires entrepreneurial thinking.
What was it that appealed to you about the story?
It was the sense of two people falling in love, having fun and somehow, whether consciously or not, starting a revolution.
It was before either of them was famous and Bailey stuck his neck out to get Jean to model on the session. Vogue were very sceptical that he was just casting his girlfriend.
When they went to New York they were meant to shoot under the Empire State Building, on the steps of the New York Library, they were meant to go to the nice places on the postcards. Bailey shot Jean anywhere, on street corners, with drunk guys going by. It must have seemed to the Vogue people at the time that he was rubbing their noses in the filth of the streets, so it's amazing it got published.
The young people who saw this session when it was published were lit up by it. If you were 18 at the time and you saw it you though "wow, we're in Vogue, we're in the magazine," and that was a new idea, that young people might see themselves in a fashion photo.
Was it a challenge making the film for BBC Four on a tight budget?
Budgets are limited on those digital channels but they're limited all over TV. I'm quite used to a low budget situation and maybe I've developed a certain facility with it, in terms of ways of thinking of what you can get is great value that costs you nothing.
People always said we could spend $20 million or less than a million quid, which is what we had. The lower your assigned budget, the more you have to engage your imagination to get to where you want to go. You learn to be a sideways thinker.
I like making single films on telly, it's quite a privileged position because there are so few of them. Series on TV have to be made, they have series slots in the schedule before they even know what those series are, and those buses have got to leave on certain dates. But singles never have to get made.
They generally want to make them, they think they're a good idea, they will make and put out a number a year, but they never have to make a decision and I always think that executives will never make a decision unless the table is on fire and they have to leave the building.
So we'd been in development for three years or so, enough time for various people involved to leave, have babies and come back again. I think it was always assigned to BBC Four and it was an easy slot to assign it to because up until recently that was broadly where you put 20th century, slightly biographical material.
I said to my producer that if we offered it to Karen Gillan we'd get greenlit, because she'd be terrific for the role, she used to be a model and everyone would suddenly get it and see what we meant.
So we did and she was on the sofa within three days, loved it and we were greenlit in a week.
Looking back to the start of your career, where did your interest in writing and directing come from?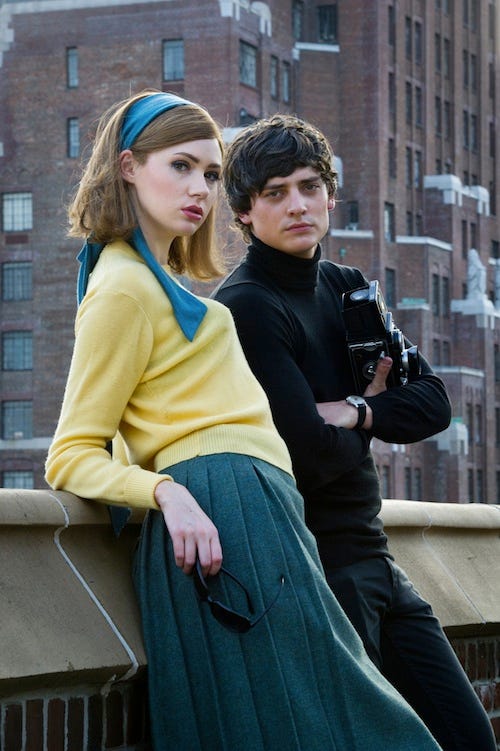 I started writing and performing comedy at university in Edinburgh. I helped found a comedy act and theatre company called the Merry Mac Fun Co. I was writing for things I would be performing in and it's a really good boot camp, because if you have to perform it that night you're writing it that afternoon, you go to some lengths.
I never had an honest job, I left university a writer. I had my first play commissioned by the Traverse and at that point I wanted to work in TV and it didn't seem possible to make a living writing for TV in Scotland so I went to London, around 1990. I was writing sketch comedy and sitcom material for TV and I watched a lot of directors make my stuff, and they were often making it multi-camera and sometimes single camera, and I didn't always like what they were doing and thought I could do better.
Then in the mid-90s I saw an advert for the National Film and Television School, which hit me like a bolt out of the blue because although I'd heard of this place it had never occurred to me before that you could go somewhere and learn to become a director. You had to apply with a film and I thought I could write one, so I wrote on. I heard a great interview with Robert Rodriguez, who'd just broken through with El Mariachi, and he said if you want to make a film and have no money, just put everything you do have in the film.
I thought this was a great philosophy, so I put everything I had in the script and we made a funny film with a mate's camera and I got into film school. Film school was fantastic, it was brilliant to not be hustling for comedy work and allowed to think of making things that weren't funny all the time. Every maker has a tone of voice where they're comfortable and I like to make comedy that doesn't have a laughter track, drama that's funny too.
I came out as a director and started directing TV. I also got to know the people at Film Four and they commissioned a script that would be become Crush, my first feature.
A film I'm fond of is your 2007 BBC Four drama, Reichenbach Falls, which was based on an Ian Rankin story and seems to have developed something of a cult following. What was the experience like making the film?
Reichenbach Falls was a life-changing experience, and in many ways it's because of that film I'm sitting here.
Up until that point I assumed that bigger was always better. I had that natural assumption that you have when you start out as a maker that I may be shooting some friends around the kitchen table now, but at some point the best thing would be to be Christopher Nolan and to be spending £100 million and blowing everything up.
Believe me, I'd love to have Christopher Nolan's problems, but Reichenbach Falls was a situation where I'd just come off a very big TV production of Robin Hood, which was very important to the BBC, specifically to their main channel on BBC One. They'd just had a big success with Doctor Who and they wanted to set up another Saturday teatime show that would be adventuresome, popular and instead of going "that's great, Doctor Who's a great success let's try and find another one," they said "Doctor Who's been a huge success, this one has to be even bigger." What that did was put everyone on the production on edge because bigger isn't always better.
I'd led that and look back and think I made not a bad job of it. The very next thing I did was for a fraction of the budget in Edinburgh in no time at all. Which experience did I enjoy more? It was the Edinburgh one because it was incredible fun. It's like saying the ship is going to sink and we have to fashion ourselves a raft and paddle to shore before the sharks eat us.
We had a fantastic producer called Gaynor Holmes, who's now in the drama department at BBC Scotland, and there was a day when we realised that we didn't have enough money to make it and she said "look, we've got a minibus and we have to pick the 12 people we want on the bus to help us make it," and she was dead right. I still employ the minibus theory whenever I'm making something that's really worthwhile.
It was like making a punk record, not least because James Mavor who wrote it is of the same age as me and likes punk records and wanted them in the movie. He had that attitude in the script already of go anywhere, do anything, as long as it has wit and verve about it it's going to be OK.
I met a fantastic Scottish crew on that who I'd never taken any account of before because I'd been working in England. We had a blast and that's what said to me that this is a place, and these are people, where really good things can be done, in fact better things, pound for pound, than could be made, in traffic, in London.
London's almost unshootable now because permissions are not forthcoming, people are cynical, it's very expensive and to make the most minor of moves in a day is incredibly time wasting. You kill an hour moving 100 yards.
Reichenbach Falls - excerpt from john mckay on Vimeo.
Next up for you is another project with Karen Gillan, Not Another Happy Ending.
It's a movie about neurotic, middle class people in urban Glasgow. It's about how they mess up at work and in love, that's what an indie movie is. Those things are really recognisable, it's as clear a genre as dinosaurs chase you or cars exploding. You can put that on the poster.
Because this is a new departure for Scotland, the idea that you can make a charming, literate, young, middle class, funny movie that wouldn't be on the one hand be concerned with hills and glens and on the other wouldn't be about crackheads.
So there are no drugs?
No, which seems like a radically new idea. I met Emun Elliott when I was making Lip Service here and that series was stepping stone to making Not Another Happy Ending, because it was moved politically to Glasgow and I think I was hired politically as a Scot. But I thought it was a great opportunity to make it in this bit of Glasgow, our San Francisco.
Emun was in series one and I wondered why I'd never seen him before, because Emun's going to be James Bond, effortlessly handsome, charming and girls sit up when they see him.
Meeting Karen was key, because we're very short of leading Scots actresses in their 20s who can command a national audience and it had never occurred to me that she was so funny. I can't remember the last time someone made a movie in Scotland with such a sexy leading pair that you want to follow in and out of love for 90 minutes.
You mentioned working Scotland, did it make you want to do more here? You also mentioned Doctor Who, the series which revitalised Saturday night drama and gave Wales a prolific drama department. Where is the Scottish success story, the Scottish Doctor Who?
Now is a great time to making things in Scotland. There's an incredible sense of national identity, we're in a completely different place than we were than as a 23-year-old writer for TV I felt I had to leave in 1990. There's an absolute stated will in our national broadcaster to regionalise production and there are clear targets to increase the area that I'm most interested in, drama, in the next three years.
I think that in response to your question, what will confirm and then lead that, is the shows.
Now is the time for Scots writers and makers to think big, not because big is always better but because we need bold, leading ideas that are practical to make here. They could be ideas which are about locality and our own evolving national culture or they could not. What was so very Welsh about Doctor Who? That whole drama revival in Wales is based on Russell T Davies and Doctor Who and what was Welsh about it was Davies, that's it.
You asked the right question, "where's our Doctor Who?", and I don't ask that despairingly I ask it hopefully. I always think when I'm at a Scottish event, "I hope the next Russell T Davies or Steven Spielberg is sitting next to me", because if they are then the rest of us can ride that comet for a while.
When I compare Glasgow and Edinburgh with other cities I've worked in such as London, Paris and New York, it's so shootable here. We have amazing, compact, modern cities that allow you to shift locations within the city inside the same day. We have fantastic highly skilled crew who are not yet cynical and who are really imaginative in the way they attack problems, they're hungry for it.
What's key to that is forging new ideas and content that busts the boundaries of what commissioners and studio heads believe is suitable to shoot here.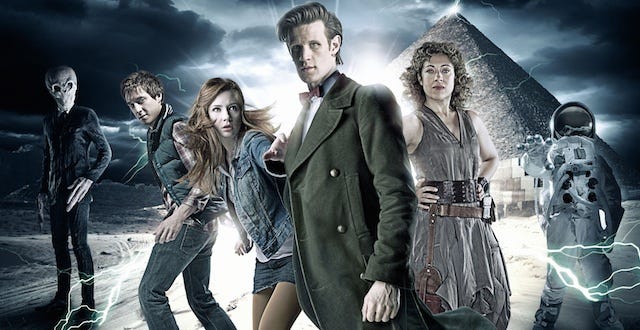 So how does the talent get out there and get seen? Do they sit and wait for BBC Scotland to commission new drama or make their own web series, short of feature film?
I'd say let a thousand flowers bloom. In the absence of a thriving ITV drama department there's always a focus on what BBC Scotland is doing. Luckily they're doing a lot of things but I think that in the case of a production sector more is more. It really is better to do more. Every single expressive production across all the visual and IT media is good for Scotland.
How good was it for Scotland when Rockstar Games developed Grand Theft Auto, how Doctor Who in Cardiff was that? We absolutely need to be dreaming outside of our geographical and technological boundaries, because we might as well. The wonderful thing about this incredible period of flux in terms of entertainment media is that for a few years the playing field is bumpy but kind of flatter than usual. If a guy can make a highly successful monster movie on his laptop, then a guy can do anything.
What are you seeing that gives you hope?
What gives me hope about Scotland is the sense of cultural confidence. I feel there's a generation of makers who are ready to exceed the old boundaries. In a way I think we need to get out of the old way of thinking that we're owed a certain amount of air time and arts funding and at the same time it's only Scottish if it's in our many diverse vernaculars and about us right here.
We claim Christopher Nolan as a British filmmaker but he's emerging on the world stage. How British are those movies?
We need to do the biggest, best stuff we can and I see a very practical environment to do it in. If Brad Pitt's coming to film Philadelphia here why aren't we doing Philadelphia ourselves? Why do we feel like we have to sell to TV Centre in London when we could be selling to Burbank?
Increasingly I feel part of a generation who feel that way and who want to think larger in the terms of the markets they're seeking. You talk of Reichenbach Falls having a cult following but at the same time I don't see why we can't be really successfully narrowcasting to our own fan base, if you will. One of the great things about Scotland is that we have a coherent identity, one that we argue about a lot, but it means that we enjoy stuff that's made here and it's absolutely crying out in the field of drama for new channels where we can get Scottish dramas to Scottish people.
It probably won't be the highest budget but it could be really interesting. I don't think the makers of The Killing made it thinking "this is going to be a smash hit all over the world," they made it thinking "we've aped Hollywood for a number of years but what we have is gloom, rain, darkness, let's major on that."
I think that there's always a duality, so my twin tips for success are to use what you've got but also don't be restricted by what you think people want or expect of you, because you need to think up the most amazing ideas to bust the boundaries.
Make good things and more good things will happen, make successful things and more successful things will gravitate towards you.
We'll Take Manhattan screens on BBC Four at 9pm on Thursday 26 January.
Find out more about John McKay's work on his website or follow him on Twitter.
Related links