'I'm getting to that age where I'm a bit creepy': John Gordon Sinclair and Greg Hemphill on West Skerra Light
Not content with making his mark on Scottish comedy, Greg Hemphill now has his sights set on horror. The writer/director looks ahead to his Halloween special, while actor John Gordon Sinclair explains how Twitter helped bring him back to Scotland.
"The first horror movie I remember seeing was a video of Friday the 13th Part 2 and it scared the bejeesus out of me. I became addicted during the early days of VHS."
Greg Hemphill is recalling his horror roots ahead of the premiere of his latest foray into the genre, BBC One Scotland's Halloween special, West Skerra Light.
Taking place on the remote island of Skerra, the film sees a young couple, Gregor (Lorne McFadyen) and Lana (Lorna Craig), encounter a group of strangers each determined to buy the local lighthouse.
As with any good horror, things don't go quite as planned, and the visitors are soon fighting an evil force intent on sending them packing.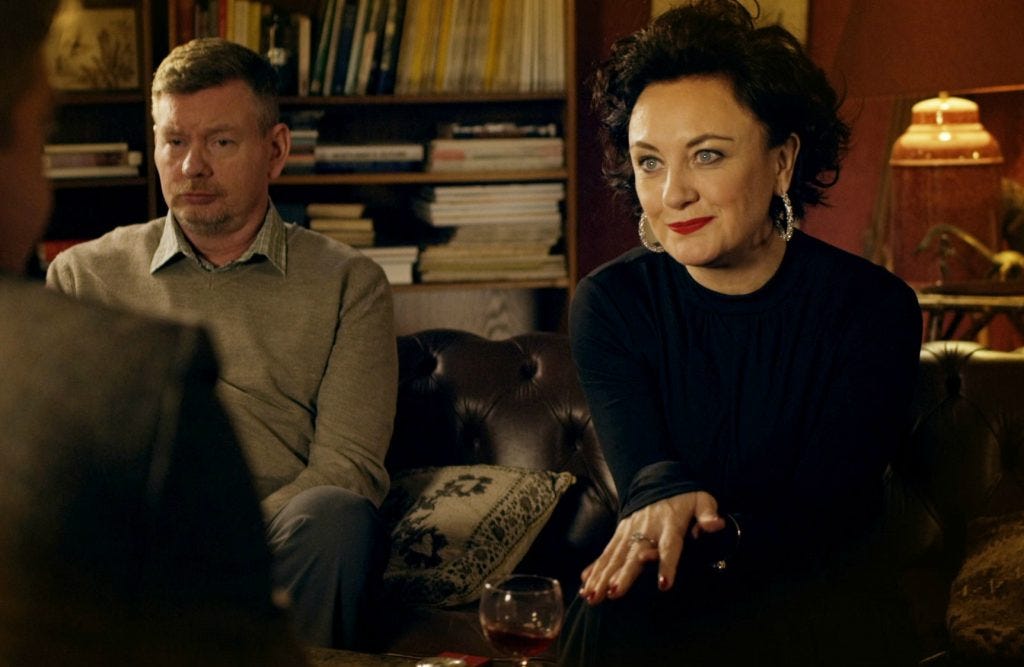 Hemphill directed the film, partnering with long-time collaborator Donald McLeary on the script (the pair also wrote the 2012 National Theatre of Scotland production, An Appointment with The Wicker Man).
"Myself and Donny have an obsession with lighthouses," continues Hemphill. "We're both interested in developing horror themed stories for television and we jumped at the chance to make something for BBC Scotland at Halloween. It's a largely ignored genre in UK television."
Though fans of Hemphill's Chewin' the Fat and Still Game (the latter recently revived after a nine year hiatus) are used to seeing him in front of the camera, this time around it's a cast of fresh and familiar faces that populate Skerra, including Balamory's Julie Wilson Nimmo as lighthouse owner Frances, and Taggart's John Michie as Tom, one of the visitors hoping to buy her home.
Having experienced the trauma that is auditioning, Hemphill prefers to skip the process when casting. "From experience I know what a painful process it is for actors. I prefer to meet folk and talk things through, you get just as good a feel that way."
There's also a welcome return to Scottish screens for John Gordon Sinclair, an actor who will forever be Gregory from 1980's Gregory's Girl for audiences north of the Border, despite a varied career that includes multiple West End productions and a role in 2013's World War Z.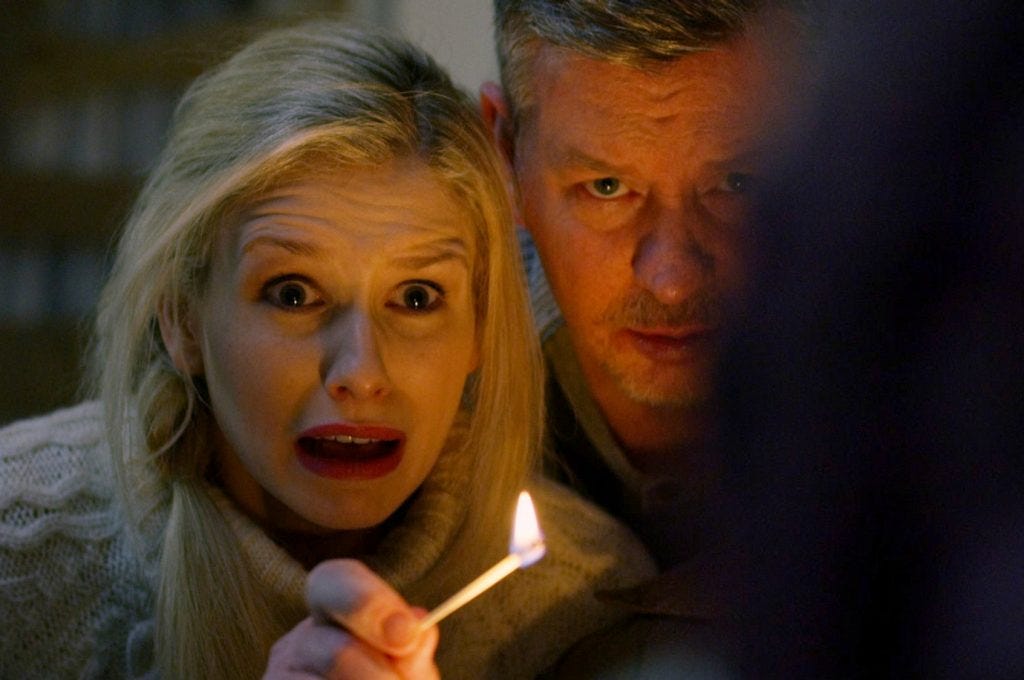 Although Sinclair had met Hemphill at the BAFTAs, the script came to him via the production company. "He hadn't wanted to say anything in person in case there was too much pressure," says Sinclair. "But as soon as I read it I knew."
In the end, the pair resorted to Twitter to seal the deal. "I wanted to tweet him and say 'I'd love to do it', but my agent was saying he was still negotiating. Greg wanted to tweet me to say 'What do you think big man, are you going to do it?', so there was a wee stand-off for a minute. Then I thought I wasn't going to wait for my agent, so I tweeted him to say 'I love it and no matter what happens I'm going to do it.'"
"I still have that message on my phone," laughs Hemphill. "It's not every day you get an electronic pat on the back from Scottish cinema royalty."
The cast and crew found themselves living on location at Corsewall Lighthouse near Stranraer for the duration of the shoot. "The whole crew were staying there, it was quite amazing," says Sinclair. "I don't think they were used to 40 crew descend on them and expect to get fed at one in the morning."
Of Hemphill as director, Sinclair has nothing but praise. "He was absolutely brilliant, the whole atmosphere was really collaborative and it was a great crowd of people. That kind of atmosphere always comes from the top. Nobody wanted the job to end, we were all having such a good time."
Thanks to Hemphill's comedy background, it's perhaps no surprise that the drama is shot through with moments of humour, though the actors were careful not to turn it into farce. "We weren't playing for laughs but we knew it was funny," notes Sinclair. "In order for the horror to work you have to believe those guys are scared. I would describe it as a serious comedy."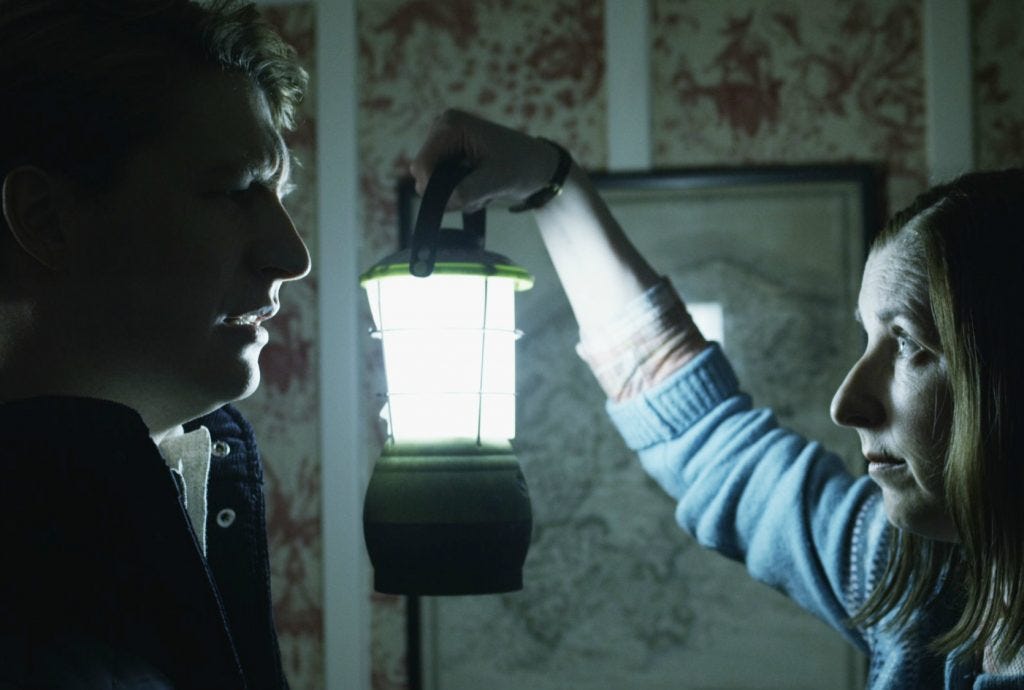 By the end of the shoot, everyone involved was keen to make it an annual event, reuniting to play different characters in a fresh Hemphill horror. "There's loads of great stories; Greg's a bit of a horror aficionado and is into that genre," says Sinclair. "I think it's a great example of what can be done if the talent, and I'm talking about Greg, is given some space to do their own thing. It'll all depend how well this one does."
As for Sinclair making more films and TV in his home country, one solution could be for a dedicated film studio to be built here. Is he a supporter of the campaign to build one? "There should have been one 20 years ago. With things like Outlander I think we've missed the boat, but if there had been a studio in place while that was happening it would have made its money back three or four times by now. I still can't quite fathom what the objection is to it."
With both World War Z and West Skerra Light under his belt, is Sinclair now the go-to actor for horror directors? "No, I think I'm just getting to that age now where I'm a bit creepy."
West Skerra Light is on BBC One Scotland at 9pm on Halloween.
Watch the trailer:
All photos: Hopscotch Films