Woody Allen: An Introspective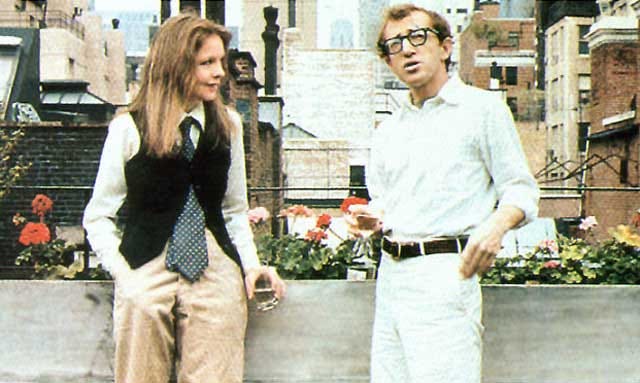 Starting on 31 May and running until 1 July, The Filmhouse in Edinburgh takes a look over the career of Woody Allen in a retrospective cleverly dubbed ˜Woody Allen: An Introspective'. GK Bartholomew considers the man himself and the retrospective's four short weeks of misery, loneliness and suffering.
I remember a few years ago discovering the review Time Out New York published of Annie Hall at the time of its release. Though praising the obvious merits of the film, it questioned whether the appeal and humour of the film would extend outside of the city, or " with all the various cultural references - still be relevant in a few years time.
And yet now, over 30 years later, and despite the patchy output of recent years, various embarrassing legal wranglings, and the revelations of certain unpleasant aspects of his private life, Woody Allen remains an icon - with that film in particular heralded as an all-out masterpiece. Undoubtedly a ˜love or hate' figure, but in my experience the people that hate Woody Allen tend to hate him as a personality, and so avoid actually seeing his films.
Whilst there's no easy answer, the current retrospective offers some insight into why Woody Allen remains such a cult figure. Best known as a comedian, I think what the selection helps show " and what is so often overlooked " is Woody's skill as a director. (He's probably also the only director it's okay to be on first name terms with, but for some reason it feels wrong referring to him as ˜Allen'.)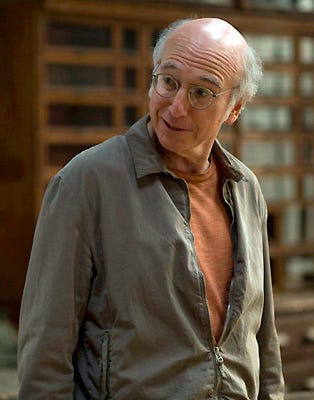 And so we have experiments in storytelling (Annie Hall, Broadway Danny Rose); documentary (Husbands and Wives, Sweet and Lowdown); mockumentary (Zelig); straight comedy (Sleeper), straight drama (Interiors), and the splicing of the two (Crimes and Misdemeanors); dalliances in fantasy (The Purple Rose of Cairo); and various references and tributes to his favourite directors of the past (Stardust Memories, Manhattan Murder Mystery).
The latest release, Whatever Works " by all reports " seems to show the director back on form, not least because of the inspired casting of Curb Your Enthusiasm's Larry David in the main role. If any evidence were needed of the legacy of Woody Allen's influence, you need look no further than that show.
At a time when his films rarely get a full cinema release " and those that do tend to play down his involvement (just check out the trailer for Vicky Cristina Barcelona) " the retrospective brings a welcome focus back to the man's work, offering a chance for fans to see their favourites on the big screen (or catch some of his more rarely seen works), a perfect selection for those catching their first Woody Allen film, and perhaps an opportunity for those who had written him off to take another chance.
The films included in the retrospective are:
Sleeper (31 May " 2 June)

Love and Death (1 " 3 June)

Annie Hall (3 " 5 June)

Manhattan (4 " 7 June)

Interiors (5 " 6 June)

Stardust Memories (5 " 6 June)

Zelig (8 " 9 June)

Broadway Danny Rose (9 " 10 June)

The Purple Rose of Cairo (10 " 14 June)

Radio Days (11 " 12 June)

Hannah and Her Sisters (11 " 12 June)

Crimes and Misdemeanors (12 " 14 June)

Husbands and Wives (13 " 14 " June)

Sweet and Lowdown (15 " 16 June)

Manhattan Murder Mystery (15 " 16 June)

Vicky Cristina Barcelona (16 June)

Whatever Works (28 June " 1 July)
Further details on the season and ticket booking can be found at the Filmhouse website.
GK Bartholomew lives in Edinburgh and quite likes films.