Discover more from ReelScotland
A free newsletter covering Scotland's screen and digital sector.
The Desperate Fishwives move in to BBC Two Scotland
As BBC Two Scotland viewers prepare to meet Aberdeen's Desperate Fishwives, Jonathan Melville spoke to producer Margaret-Anne Docherty and head writer Greg Gordon about their move from stage and radio to TV screen.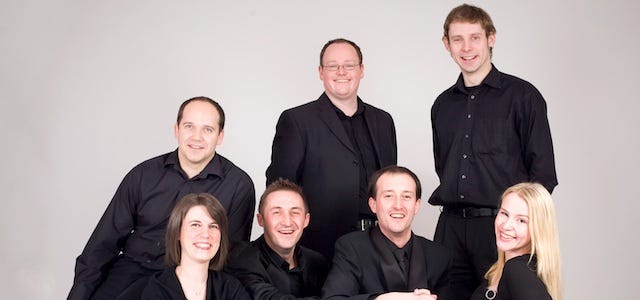 With a number of new comedy series under its belt in 2010, including Limmy's Show, Burnistoun and Gary, Tank Commander, BBC Two Scotland could perhaps be forgiven for seeing the year out quietly. Instead, the channel is soon to be graced with the presence of seven comedians from Aberdeenshire, in the shape of the Desperate Fishwives.
The comedy troupe, formed in 1996 by former alumni of the Aberdeen Student Show, were already well known in the city following sell out performances at venues such as The Lemon Tree and His Majesty's Theatre.
According to Desperate Fishwives head writer, Greg Gordon, their home outside the central belt caused problems when it came to being spotted by talent scouts: Because we were quite firmly tied to Aberdeen by careers and family commitments, we couldn't just up sticks and get on the comedy circuit and get ourselves seen in the conventional way.
We tried several times over the years to get people in TV or radio interested in coming up to see what we do. By that point we were selling out His Majesty's Theatre in Aberdeen, a 1500-seater, for week-long runs, which we thought might indicate that there was something there, but no luck. Then suddenly Margaret-Anne got in touch, having had a tip off about us from colleagues in BBC Aberdeen.
BBC producer Margaret-Anne Docherty became involved with the Fishwives in 2007, when reports filtered through about a group of very funny people in Aberdeen, leading to her heading up to the city's His Majesty's Theatre to catch a show. The Fishwives proved themselves different from the off, both in their setting and use of the Doric dialect.
It wasn't the easiest pitch because of the language, admits Docherty. It's always a challenge when you're asking the audience to work a bit harder to understand. But we had had a few very successful radio series by then and people were getting used to the sounds. Also, we'll go anywhere we have to, to find the funniest material.
Scotland is a place with a lot of different voices and sensibilities, adds Gordon. It's good to get a broad range of them out there if you possibly can. What we've found with friends from outside the area coming to our stage shows is that it's not the Doric that non-locals struggle to understand " you can get the language from context " but references to specific local personalities. So they've come out.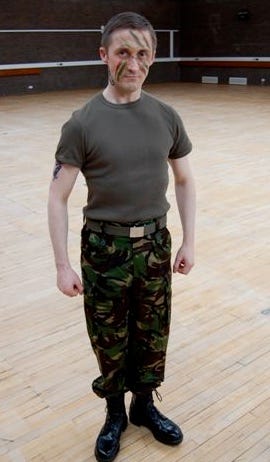 Now when we satirise, we satirise the venality and pomposity of local politicians without making it personal to any one person. We've stayed as faithful as we could to the language of the North East. Hopefully people will anticipate the authenticity that using the language brings, and not see it as a barrier to the comedy.
It was around the time of the second radio series in 2008 that the possibility of a transition to TV was first discussed. TV was mentioned as something that might happen with hard work and good luck, says Gordon. To a greater or lesser extent the pilot has been in planning since September 2008.
Plans firmed up throughout 2009 and in September 2009 we got confirmation we were going to be filming it in April 2010. Work on script took place intermittently throughout 2009 and more intensely in the first quarter of 2010. We found out about a month ago that it was going to be broadcast.
The process of changing the radio sketches to TV was a difficult one, as Docherty recalls: The radio sketches were way too long and a bit too local. We set about re-working the characters and plots, speeding them up and creating a bit more of an edge. We also wanted to make them more universal for the wider audience.
I think people are always interested in language and other cultures are always interesting. I would liken the Fishwives' sense of humour to the teams behind Monty Python and the League of Gentlemen.
As with the League of Gentlemen, Desperate Fishwives comes with its own unique cast of characters, including: Jim and Jock, farmer and farm labourer, who have set up a community television station, MTV Meiklewartle Television; Mither and Faither, who live an idyllic life except for their 'friends' Selma and Eddie; and Robbie Shepherd, guru of Scottish country dancing and local hero of the North East, who has been sent out to collect vox pops from the bemused inhabitants of Aberdeen.
Are all the sketches new? No, not all of them, says Gordon. Derek the Personal Trainer was a new character conceived with the TV in mind and it's hard to imagine it would work in any other medium. Others are reworkings of sketches we first did on the radio or the stage, but they've been changed so much that they might as well have been new.
Some sketches that worked brilliantly on radio or stage got dropped when we were reworking them for TV because we came to the conclusion that they just weren't going to work in that medium.
What were the most memorable aspects of transferring to the screen for Gordon?
The most rewarding thing was turning up on day one of the shoot, meeting a fabulous and professional crew, and thinking My God, these people are here for us". That's when the enormity of how far we've travelled since we first started playing in the Lemon Tree's 150-seat studio theatre really kicked in.
The most difficult thing was getting used to the sheer volume of retakes that you need to do in telly to get the scene shot from all the different angles. Having only worked in very immediate media before, like radio in front of a live audience, and on stage, that took the most getting used to " keeping the performance consistent and fresh every time. Hopefully we managed it!"
I ask Gordon what's next for the Fishwives after the pilot - a full series? Obviously, if the pilot is successful we'd hope for more TV work, but that's not something we've spoken a great deal about as a group, we don't want to jinx it!
We're very aware that we're at a crossroads here and that which road we go down is very much in the hands of the public, which is kind of exhilarating and terrifying at the same time.
Desperate Fishwives is on BBC Two Scotland on Tuesday 14 December at 10pm. Find out more on the BBC website and listen to the Fishwives' Christmas special from BBC Radio Scotland.